Mark Webber: Hamilton cost me a podium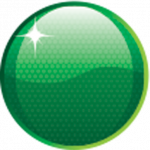 Mark Webber put in a storming drive during the Malaysian Grand Prix to take fourth position, and believes he could have finished even higher if not for being stuck behind Lewis Hamilton during his fourth stint.
CLICK HERE to view Speedcafe.com's Malaysian Grand Prix race report
With his Kinetic Energy Recover System having failed prior to the start, Webber was unable to match the pace of his rivals off the grid  – quickly dropping from third to 10th position.
After an intense dice with Kamui Kobayashi's Sauber over the opening laps, Webber became the first of the front-runners to pit on Lap 11 – signalling a switch to a four-stop strategy.
The Red Bull pilot was therefore off-sequence with his rivals for the remainder of the race, and found himself stuck behind Hamilton's McLaren for eight laps after Lap 36 – when the Briton switched to the prime tyres and began to struggle.
"I think Lewis was in strange trouble very quickly with his set of tyres, and I would have liked to have gone a bit longer on my fourth set, to have a better conditioned set at the end to nail the guys in trouble, but I was losing time behind Lewis so that's the way it was," Webber told the BBC after the race.
While able to move through traffic when he had superior tyres, Webber struggled to race cars of similar speed, thanks to the lack of KERS leaving him with a 80bhp deficit.
At the end of the 56 laps, Webber had fought his way back to fourth place – just 1.3s behind Nick Heidfeld's Renault.
Webber, now fourth in the points standings, was left to lament his KERS issue.
"Out of the box it wasn't a good start, but then obviously I was getting killed on the long straight without KERS and also after Turn 2," explained Webber.
"Then also on the first three or four laps you're trying to pass people and they come back. So it's tough to clear people.
"It was an interesting grand prix, we keep learning, it's not our day yet, but we are pushing for it to come."
The 2011 Formula One World Championship continues in China next weekend.
CLICK HERE to view the updated standings.