Kenseth wins as Ambrose impresses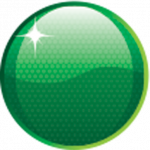 Matt Kenseth has won the Samsung Mobile 500 at Texas Motor Speedway – proving the class of the field in a strong race for the Roush Fenway Ford drivers.
Kenseth led home Richard Childress Racing's Clint Bowyer, Carl Edwards (Roush), Greg Biffle (Roush) and Paul Menard (Childress), while Australian Marcos Ambrose was sixth.
Ambrose put in one of his best-ever oval-track showings, running in the top 10 for almost the entire race.
The Richard Petty Motorsport driver inherited sixth position on the final lap, as third-placed Tony Stewart ran out of fuel.
Stewart had looked in the box-seat for victory with 58 laps to go, having been the only driver capable of making the finish without another pitstop.
The former two-time champion was soon called in for a pit-road speeding penalty however, handing the advantage to Kenseth.
Victory ended a 76 race winless streak  for the 2003 series champion – moving his Sprint Cup career win total to 19.
"It has been a long time," said Kenseth.
"I am really happy for all these guys on the Crown Royal Black Ford.
"I have lost a lot of close ones at this track. It feels good to be able to close it out."
Kurt Busch ran a similar fuel strategy to Stewart, but was unable to match the mileage of his rival's Chevrolet, and pitted from the lead with 13 laps to go – eventually finishing 10th, two positions ahead of Stewart.
David Ragan ensured all four Roush cars finished in the top seven by beating home Hendrick Motorsport team-mates Jimmie Johnson and Dale Earnhardt Jnr.
The biggest wreck of the race occured with just over 100 laps to go, and saw Martin Truex make heavy contact with Mark Martin and Regan Smith on the back-stretch.
Edwards now leads the points standings after seven races with 256 points – nine ahead of Kyle Busch.
Kenseth, Johnson and Kurt Busch round out the top five, while Ambrose's Texas result sees him gain three spots to be 19th.
Here are the highlights

CLICK HERE to view the full results