Alonso and Hamilton penalised for incident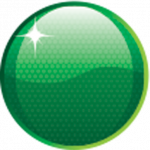 Former team-mates Fernando Alonso and  Lewis Hamilton have both been handed 20 second post-race penalties after clashing in the closing stages of the Malaysian Grand Prix.
The Ferrari driver attempted to pass Hamilton for third position into Turn 4 on Lap 46, and made contact with the back of his rival's McLaren.
After the race, Hamilton was penalised for making more than one change of direction heading towards the corner, while Alonso was, somewhat bizarrely, penalised for causing the collision.
Alonso remains sixth in the revised result, while Hamilton slips from seventh to eighth, to the benefit of Sauber's Kamui Kobayashi.
The penalty only added to Hamilton's disappointment – the 2008 World Champion ruing the tyre strategy that saw him pit for more tyres with just three laps remaining.
"I knew I was going to get a penalty – I'm not surprised," Hamilton told the waiting media after the steward's hearing.
"I was in with the stewards, so I anticipated it. I always try to assume the worst-case scenario.
"It's only one spot, and it's not really made me feel any worse than how the weekend has gone anyway."
Alonso was also calm about the steward's decision.
"It doesn't change positions, so there is no a big drama," he said.
"I finished sixth in the race anyway, and it was a racing incident.
"I tried to overtake, we touched each other and unfortunately I broke the front wing and had to pit again, and I lost the podium possibility.
"But in the next race I will try again."
CLICK HERE for Speedcafe.com's race report
CLICK HERE for the revised race result
CLICK HERE for the revised championship standings