Webber third after 'straight-forward' session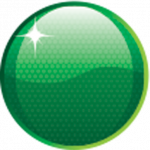 As was the case in Australia, Mark Webber will start tomorrow's Malaysian Grand Prix from third on the grid, behind Red Bull Racing team-mate Sebastian Vettel and McLaren driver Lewis Hamilton.
CLICK HERE for Speedcafe.com's qualifying report.
The Australian ended the tight Q3 session 0.3s from pole position – 0.5s closer than he was in Melbourne.
After the session, Webber said he knew the final gaps would be small, after the Red Bull and McLaren quartet had been split by less than 0.4s across the first run in Q3.
"Everyone was on a similar pace after the first run on the options," said Webber.
"It was pretty straight forward for us – just drive as quick as we can.
"We can't control how tight it is obviously, it doesn't matter if it's two tenths or three tenths or whatever (after the first run), you still try and do your best.
"It was a better performance from me today compared to Melbourne, so I look forward to tomorrow."
Webber finished last year's Malaysian Grand Prix second having started from pole, while Vettel went from third to first at the opening corner before going on to win the race.
While repeating his team-mate's 2010 performance may be the ideal scenario for Webber, the six-time Grand Prix winner says that the Pirelli tyres will mean this year's race will be less straight-forward.
"I think the Grand Prix tomorrow will be different to last year's, so I think it'll be interesting," he said.
With Pirelli estimating that three or possibly four stops will be the fastest strategy tomorrow, Vettel agreed with his team-mate.
"I think we learnt quite a lot in Australia, but then we came here and saw that the tyres don't last nearly as long as they lasted in Australia," said Vettel.
"Here it's a different track, different conditions – it's much hotter, so it's tougher for them (Pirelli).
"I think we had an idea yesterday, we were pretty happy with it (the tyre performance), but as Mark said it will be a quite different race.
"I expect more stops definitely than in Australia – we will see how many.
"I'm just hoping that all the spectators don't lose count!"
See below for Speedcafe.com's Malaysian Grand Prix Race Guide