Red Bull drivers pleased to race with KERS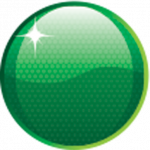 Red Bull Racing duo Mark Webber and Sebastian Vettel say they are pleased be racing with Kinetic Energy Recovery Systems for the first time in today's Malaysian Grand Prix.
With the team having opted against using the systems when they were first introduced in 2009, and taken them off the cars following practice in Melbourne two weeks ago, both drivers are yet to race with KERS.
The integration of the Renault-derived KERS into the Red Bull RB7 has been one of the talking points since Albert Park, where reliability fears curtailed its use.
With the nature of the Sepang circuit making the extra 80bhp supplied by the systems ultra-important, Webber praised the Milton Keynes-based squad's hard work since the season-opener.
"KERS is something which you should always push to have and the guys have done a monumental job in getting everything here," said Webber.
"It's a long season, so we needed to try to introduce it as soon as possible – we're learning with every lap.
"We believe it's the right thing – that's why it's on the car and we'll go into the race and learn even more again.
"It's a good step from the team this weekend."
After qualifying yesterday, Vettel went as far as to that KERS was the difference between being on pole position and losing out to his McLaren rivals.
"Big compliment to the guys in the team, especially the guys with the KERS system," said Vettel.
"We got lots of criticism after the last race for not having run it all the time.
"It is something we were not proud of but we came here and we solved most of our problems, and I think if we did not have it todaythen we would not be here, both of us, so it is a great achievement and compliments to those guys.
"We all work hand-in-hand and if this is the reward, then we keep working, I would say, so very pleased."
CLICK HERE for Speedcafe.com's qualifying report.
See below for Speedcafe.com's comprehensive Malaysian Grand Prix Race Guide