FIRST PICS: Bargs unveils local sponsor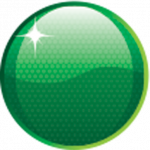 Jason Bargwanna has revealed the new sponsor of his #14 Brad Jones Racing Commodore.
Jana Living, a Warragul-based land development, residential and commercial construction company has graduated to title-sponsor of Bargwanna's entry, to be known as Jana Living Racing for the remainder of the 2011 season.
The family company, headed by John Castle, has been Bargwanna's personal sponsor since they joined his MINI race team in 2008.
Jana Living is using its involvement with Bargwanna's car to help grow all local Warragul businesses, with major 'Warragul' branding, on the car, as well as sponsoring a local road safety campaign.
The new racecar livery was unveiled today in Warragul's shopping district before hundreds of guests, including the city's Mayor who made a brief speech.
The car was then loaded back onto the BJR transporter and taken to Avalon, where it will be air-freighted to Hamilton, New Zealand for next weekend's races.
Bargwanna says that having a company from his own home town, supporting his V8 Supercars campaign, is an exciting prospect.
"Jana Living spent time working out how to use the sport and now they're totally pumped. It's all going 100mph," he said.
"It was a great opportunity and they recognised that and grabbed it with both hands.
"The company comes from Warragul – it's their home town and their business is focused there. They want to raise awareness for the commercial development they're doing and encourage national businesses to move there.
"We're also trying to promote the area to give the people part-ownership of the car, so it's a bit of a two-prong approach."