Ambrose strong in Texas qualifying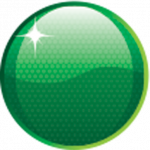 Australia's Marcos Ambrose will start the Samsung Mobile 500 at Texas Motor Speedway from the fourth row after a strong performance in qualifying.
Pole went to David Ragan with Roush Fenway team-mate Carl Edwards to share the front row.
The Tasmanian's performance was good enough for seventh and was made even more impressive as he was 14th on the track, with the following runners enjoying the better track conditions in the late afternoon qualifying session.
"It was good," said Ambrose.
"That is the best qualifying lap we have done all weekend through the practices and stuff. 
"We have to keep trying to improve on it though." 
Ambrose is one of four Fords in the top seven, with Ragan, Edwards and Matt Kenseth (fourth) all aboard Fusions.
The race will be run 10am Eastern Australian Standard Time on Sunday morning.
QUALIFYING: Samsung 500 – Texas Motor Speedway
| | | | |
| --- | --- | --- | --- |
| Pos | Driver | Speed/MPH | Time |
| 1 | David Ragan | 189.820 | 28.45 |
| 2 | Carl Edwards | 188.521 | 28.64 |
| 3 | Clint Bowyer | 188.232 | 28.69 |
| 4 | Matt Kenseth | 188.199 | 28.69 |
| 5 | Regan Smith | 187.950 | 28.73 |
| 6 | Jimmie Johnson | 187.761 | 28.76 |
| 7 | Marcos Ambrose | 187.656 | 28.78 |
| 8 | Joey Logano | 187.585 | 28.79 |
| 9 | Greg Biffle | 187.552 | 28.79 |
| 10 | Kurt Busch | 187.402 | 28.82 |
| 11 | Kyle Busch | 187.370 | 28.82 |
| 12 | Jeff Burton | 187.350 | 28.82 |
| 13 | Kasey Kahne | 187.233 | 28.84 |
| 14 | Juan Pablo Montoya | 187.175 | 28.85 |
| 15 | A.J. Allmendinger | 187.175 | 28.85 |
| 16 | Ryan Newman | 187.045 | 28.87 |
| 17 | Jamie McMurray | 187.045 | 28.87 |
| 18 | Trevor Bayne | 187.019 | 28.87 |
| 19 | Paul Menard | 186.896 | 28.89 |
| 20 | Michael McDowell | 186.838 | 28.90 |
| 21 | Mark Martin | 186.819 | 28.90 |
| 22 | Casey Mears | 186.638 | 28.93 |
| 23 | Denny Hamlin | 186.535 | 28.95 |
| 24 | Landon Cassill | 186.490 | 28.96 |
| 25 | David Reutimann | 186.406 | 28.97 |
| 26 | Tony Stewart | 186.361 | 28.98 |
| 27 | Brad Keselowski | 185.944 | 29.04 |
| 28 | Dale Earnhardt Jr. | 185.938 | 29.04 |
| 29 | Kevin Harvick | 185.918 | 29.04 |
| 30 | Brian Vickers | 185.874 | 29.05 |
| 31 | Martin Truex Jr. | 185.771 | 29.07 |
| 32 | Jeff Gordon | 185.580 | 29.10 |
| 33 | David Starr | 185.580 | 29.10 |
| 34 | Bobby Labonte | 185.516 | 29.11 |
| 35 | J.J. Yeley | 185.293 | 29.14 |
| 36 | Mike Skinner | 185.122 | 29.17 |
| 37 | Joe Nemechek | 184.944 | 29.20 |
| 38 | Dave Blaney | 184.143 | 29.32 |
| 39 | Robby Gordon | 183.617 | 29.41 |
| 40 | David Gilliland | 183.287 | 29.46 |
| 41 | Ken Schrader | 181.378 | 29.77 |
| 42 | Tony Raines | 179.122 | 30.15 |
| 43 | Andy Lally | 183.780 | 29.38 |
| 44 | Travis Kvapil* | 183.387 | 29.45 |
* Failed to qualify