Webber remains fastest in Practice 2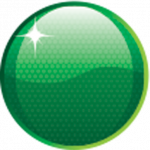 Mark Webber has topped both of Friday's 90 minute practice sessions ahead of Sunday's Malaysian Grand Prix.
Using Pirelli's soft compound tyre, Webber set a best time of 1:36.88s in Practice 2, undercutting his Practice 1 time by 0.8s.
McLaren team-mates Jenson Button and Lewis Hamilton were only marginally slower than their Red Bull rival in the afternoon, taking second and third fastest respectively.
Australian Grand Prix winner Sebastian Vettel was fourth, ahead of Michael Schumacher in fifth – with the two Germans separated by a full second.
A minor miracle occurred further down the field, with Narain Karthikeyan lapping within 107% of Webber in the HRT entry.
The Indian faired better than his team-mate Tonio Liuzzi, who lost valuable time when his car cut out after hitting a kerb.
Williams rookie Pastor Maldonado was also in the wars – crashing at pit entry before ending the session 11th fastest.
CLICK HERE to view Speedcafe.com's 2011 Malaysian Grand Prix Race Guide, or see the embedded version at the bottom of this story.

See below for the Practice 2 result
| | | | | | |
| --- | --- | --- | --- | --- | --- |
|  1 |  Mark Webber        | Red Bull-Renault    | 1m36.876s | 0.005 | 24 |
|  2 |  Jenson Button      | McLaren-Mercedes    | 1m36.881s | 0.134 | 30 |
|  3 |  Lewis Hamilton     | McLaren-Mercedes    | 1m37.010s | 0.214 | 23 |
|  4 |  Sebastian Vettel   | Red Bull-Renault    | 1m37.090s | 1.212 | 30 |
|  5 |  Michael Schumacher | Mercedes            | 1m38.088s | 1.213 | 26 |
|  6 |  Felipe Massa       | Ferrari             | 1m38.089s | 1.689 | 31 |
|  7 |  Nico Rosberg       | Mercedes            | 1m38.565s | 1.694 | 25 |
|  8 |  Nick Heidfeld      | Renault             | 1m38.570s | 1.707 | 16 |
|  9 |  Fernando Alonso    | Ferrari             | 1m38.583s | 1.970 | 27 |
| 10 |  Jaime Alguersuari  | Toro Rosso-Ferrari  | 1m38.846s | 2.092 | 31 |
| 11 |  Pastor Maldonado   | Williams-Cosworth   | 1m38.968s | 2.311 | 25 |
| 12 |  Rubens Barrichello | Williams-Cosworth   | 1m39.187s | 2.391 | 30 |
| 13 |  Vitaly Petrov      | Renault             | 1m39.267s | 2.522 | 17 |
| 14 |  Kamui Kobayashi    | Sauber-Ferrari      | 1m39.398s | 2.727 | 29 |
| 15 |  Sergio Perez        | Sauber-Ferrari      | 1m39.603s | 2.749 | 34 |
| 16 |  Paul di Resta      | Force India-Mercedes | 1m39.625s | 2.933 | 31 |
| 17 |  Adrian Sutil       | Force India-Mercedes | 1m39.809s | 3.239 | 28 |
| 18 |  Sebastien Buemi    | Toro Rosso-Ferrari  | 1m40.115s | 3.990 | 31 |
| 19 |  Timo Glock         | Virgin-Cosworth     | 1m40.866s | 5.014 | 24 |
| 20 |  Jarno Trulli       | Lotus-Renault       | 1m41.890s | 6.321 | 19 |
| 21 |  Narain Karthikeyan | HRT-Cosworth        | 1m43.197s | 7.115 | 15 |
| 22 |  Tonio Liuzzi       | HRT-Cosworth        | 1m43.991s | 8.010 | 14 |
| 23 |  Heikki Kovalainen  | Lotus-Renault       | 1m44.886s | 0.005 |  4 |