Quinn consolidates Targa lead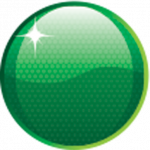 After another strong display around the roads of Northern Tasmania, Queenslander Tony Quinn has tightened his grip on the 2011 Targa Tasmania modern title.
The Nissan GTR driver started this morning with a 93-second buffer, and by day's end had stretched that lead to two minutes one second over Matt Close, with Matthew Sims a further eight seconds back in third.
In the Showroom class, the pressure seems to be off the leader, Brendan Reeves, who has taken his Mazda3 MPS to a five minute break over Mike Sinclair's Skoda Octavia RS.
The tussle is tight at the front of the Classics field. Former touring car driver, Andrew Miedecke, holds a 53 second lead in his 1970 Ford Capri Perana, but Launceston's David Cooper has dropped to third place in his 1979 Torana A9X, just two seconds behind Rex Broadbent's Porsche 911 with two days to go.
There is another battle happening out on the roads as well, with competitors eyeing not just the Targa Tasmania crown but also the prestige of being named as the inaugural Australian Targa Champion.
After the opening two rounds – Targa High Country in November and Targa Wrest Point in January – Jason White came into the final round leading Modern from Dean Herridge, Matt Close and Kevin Weeks. However, Weeks' demise with gearbox troubles earlier today and White having copped a 20 minute penalty yesterday, the battle for the top honour could come down to a race between the Audi of Close and the Subaru of Herridge.
Targa Tasmania attracts double points, so it's far from over. Quinn missed scoring any points at Targa High Country, but could take the title if he wins Targa Tasmania.
Right now he's just focussed on winning Targa Tasmania.
"We wanted to increase our buffer today, and we've done that, but we need to keep pushing on," Quinn said.
"I was going to put new tyres on the back today, but we didn't need to, so we'll have new tyres for tomorrow.
"I'll just go as hard as I can, but sensibly."
Miedecke was the class of the Classics field, increasing his advantage by nearly a minute over the day's eight stages.
"The car has been excellent and we've had a real go in a couple of stages and have been able to open up a bit of a gap," Miedecke said.
"We'll try and maintain that, or maybe just increase it slightly. The car is terrific, and we couldn't ask for more."
While the Ford driver sets the pace, the battle for second between Broadbent and Cooper will be intriguing as the event continues.
Day four of Targa Tasmania leaves Launceston on Saturday, with crews to complete eight stages, three of which are over 30 kilometres in length, on the run to the overnight halt in Strahan.
Here is the video wrap from Southern Cross News


Here is the video wrap from Mazda Motorsport
Day 3 Standings : Targa Tasmania
Modern
| | | | | |
| --- | --- | --- | --- | --- |
| Pos | Driver / Co-driver | Car | Model | Time |
| 1 | Tony Quinn / Naomi Tillett | Nissan | GT-R |   |
| 2 | Matt Close / Casey Close | Audi | TT RS | +2:01 |
| 3 | Matthew Sims / Dennis Sims | Nissan | GT-R | +2:09 |
| 4 | Dean Herridge / Ben Searcy | Subaru | Impreza WRX STi | +2:28 |
| 5 | Dean Evans / Toni Feaver | Mitsubishi | Lancer Evo X | +3:51 |
Showroom
| | | | | |
| --- | --- | --- | --- | --- |
| Pos | Driver / Co-driver | Car | Model | Time |
| 1 | Brendan Reeves / Rhianon Smyth | Mazda | 3 MPS |   |
| 2 | Michael Sinclair / Bill Hayes | Skoda | Octavia RS | +5:06 |
| 3 | Adam Dodd / Lee Challoner-Miles | Mazda | MX5 | +10:07 |
| 4 | Andrew Mckay / Alex Hailstone | Mazda | MX5 | +11:46 |
| 5 | Kelly Silverthorn / Duane Bentley | Mazda | MX5 | +14:57 |
Classic Outright
| | | | | |
| --- | --- | --- | --- | --- |
| Pos | Driver / co-driver | Car | Model | Time |
| 1 | Andrew Miedecke / Daniel Willson | Ford | Perana (1970) |   |
| 2 | Rex Broadbent / Chris Randell | Porsche | 911 Carrera (1974) | +0:53 |
| 3 | David Cooper / Jason Dann | Holden | Torana(1977) | +0:55 |
| 4 | Nic Ellis / Travis Lacey | Porsche | 911 Carrera RS (1977) | +3:00 |
| 5 | Jon Siddins / Darren Ferguson | Datsun | 240Z (1970) | +3:31 |