New sponsor, livery for Bargwanna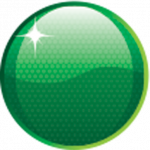 Jason Bargwanna and Brad Jones Racing have secured a new major sponsor for the remaining rounds of the 2011 V8 Supercars Championship.
Bargwanna and the Albury-based team will unveil the new look of the #14 Commodore in Warragul, Victoria – Bargwanna's home town – this Saturday morning.
While remaining tight-lipped on the sponsor and its details, the team has confirmed that the new backer will remain on the car for the rest of the 2011 season.
Bargwanna says that his sponsor is brand-new and unique to V8 Supercars.
"The reason we picked Warragul to do our launch is that the major sponsor is based there and that part of Victoria is important to them," he told Speedcafe.com.
"We've gone with a colour scheme that will stand out. It's a scheme that isn't on any other car. The branding is something different and unique to V8 Supercars too. It's quite exciting.
"We're deliberately trying to keep the sponsor and look of the car a surprise so it can be a big surprise on Saturday."
The unveiling will take place in the main street of Warragul (Palmerston St) at 11am tomorrow.
Brad Jones Racing has organised with the council to block off the street off for an hour where the car will be rolled out of the BJR transporter, allowing fans to get up close and personal with the new-look machine, plus the regular posters and give-away.
Bargwanna's #14 Commodore will get its first run in its new hues at the ITM400 Hamilton next weekend.