Miedecke set for ARCA Series debut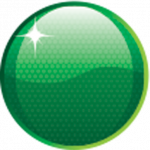 Marcos Ambrose Motorsport driver George Miedecke will make his debut in the ARCA Racing Series presented by Menards at New Jersey Motorsports Park on May 22.
Miedecke, the son of touring car stalwart Andrew and protégé of Australian NASCAR star Marcos Ambrose, will drive for Venturini Motorsports, the leading driver development team in North America, which won four of the 20 ARCA races held last season.
The ARCA Racing Series has long been regarded as the leading feeder category for the top levels of NASCAR competition.
For the event, Miedecke will be sponsored by iSeek Communications, who formally sponsored him during his sophomore season in Australian V8 Ute Racing.
Having already competed in one UARA Stars Late Model event (where he finished second), Miedecke feels the time is right to step up.
"To be scouted out by Billy Venturini (Venturini Motorsports General Manager) at the opening round of the UARA Stars at Hickory Speedway was a huge honour,"
Miedecke said.
"Venturini Motorsports are the powerhouse team in ARCA competition, they have a great history and track record of developing drivers for the top tiers of NASCAR, and I plan to put their flagship number 25 machine in Victory Lane.
"New Jersey Motorsport Park is a fairly wide open road course, and the event normally includes several specialist ring-ins, guys like Scott Speed, Patrick Long and Andy Lally have run there in the past.
"I have already been talking to Marcos about how to muscle a stock car around a road course, there's really no better person to have in your camp.
"I have to thank iSeek Communications, they have been with me for some time now, and without them I wouldn't be able to make this big step up."
The fast and flowing New Jersey Motorsport Park is the only natural road course on the ARCA Schedule, which features NASCAR venues such as Daytona, Talladega, Pocono, Michigan, Chicagoland and Kansas.
Prior to his ARCA debut, Miedecke will get back behind the wheel of the Jeld-Wen backed Marcos Ambrose Motorsport UARA Stars Late Model racer at Kingsport Speedway on April 9.