Mark Webber optimistic over set-up changes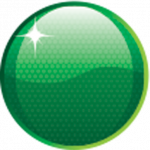 Australian Formula One contender Mark Webber believes that a revised car set-up will see a reversal of form at this weekend's Malaysian Grand Prix.
The Red Bull Racing driver struggled for one-lap speed and tyre life at the season-opening race at Albert Park, leading to an investigation by the team.
"After a disappointing race in Melbourne, we've made some changes to the set-up of the car at this race," said Webber ahead of this weekend's race.
"I wasn't unhappy with the balance at Albert Park, but the lap times weren't there and the tyre degradation was too high.
"If the new set-up has the expected results, I can race well at Sepang. I want to spray some champagne on Sunday afternoon."
It is expected that champagne won't be the only liquid on show on Sunday evening, with Sepang's infamous storms set to shake-up the race.
"I expect to use Pirellis wet tyres at some stage over the weekend," said Webber.
"But it never drizzles in this part of the world, it pours, and you risk flooding and all sorts.
"The rain doesn't make it much cooler in the cockpit either. It's sure to be an eventful weekend."
Red Bull will once again evaluate its un-raced KERS system during practice, and according to Webber, will not compete with the system if it threatens reliability.
"We didn't use KERS in Melbourne because we weren't completely confident about the reliability of our system," said Webber.
"We're developing it all the time and we'll test it again during Friday practice at Sepang.
"Only then will we make a decision about whether or not to race it.
"The car wasn't too shabby without it in Australia, so we're not going to rush it onto the car."
CLICK HERE to view Speedcafe.com's 2011 Malaysian Grand Prix Race Guide, or see the embedded version below.
Stay tuned to Speedcafe.com this evening for a wrap of today's Formula One practice.