Malaysian GP Race Guide available now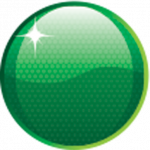 By Speedcafe.com
Friday 8th April, 2011 - 9:11am
Speedcafe.com's extensive Formula One Race Guide is available now, free to Speedcafe readers.
There remains many unknowns heading into the second race of the season, with tyres, weather, Kinetic Energy Recovery Systems, Downforce Reduction Systems and the latest aerodynamic developments from the teams all set to play a major role this weekend.
After proving the surprise packet in Melbourne, the Race Guide pin-points McLaren as the team with the most to prove in Malaysia.
The Race Guide takes you through the field in a team-by-team analysis of the current state of play – with words from every driver, Speedcafe.com's own analyst The Bag Man, and a comprehensive chart of each driver's past performances.
This edition also features a selection of stunning images from the opening round in Australia, all the details you need to know about the Sepang circuit, and an exclusive look at Mark Webber's chances from One HD's Greg Rust.
CLICK HERE to view Speedcafe.com's 2011 Malaysian Grand Prix Race Guide, or see the embedded version below.
Comments are closed.