Johnny Herbert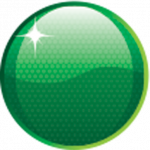 British driver Johnny Herbert was the next big thing in world racing in the mid-1980s. He had won two British go-karting titles, he'd triumphed at the prestigious Formula Ford Festival – known as the world championship of Formula Ford – and he'd won a Formula 3 title, driving for ex-F1 team owner Eddie Jordan.
Basically everything he'd raced, he'd won. He was competing in F3000 and had tested a Formula One car. A regular F1 start was beckoning, until 'that' accident.
Johnny Herbert's F3000 crash at Brands Hatch was one of the most serious accidents to befall a driver and could very easily have put an end to his F1 aspirations
Herbert had always wanted to be a Formula One driver, from the age of eight he remembers hearing the Alfa Romeo engine in the Brabham car at Brands Hatch; with the hairs on the back of his neck standing to attention he marvelled at the "beautiful screaming noise" of the car as it passed by him.
From then he did everything to make it as a Formula One driver. Back then he believed the direct stepping stone to Formula One was from a go-kart. Little did he know that F3 or F3000 even existed, and that he would race them to reach his dream.
Herbert did it properly, go-karting led to Formula Ford, then Formula 3, F3000 and then Formula One.
Herbert recalls how winning the F3 title with Eddie Jordan led to a prized F1 test,
"Eddie Jordan contracted me to his Formula 3 team, we won the championship together in 1987 then I did a couple of tests in a Benetton Formula One car, which went very, very well," Herbert explained to Speedcafe.com.
"That sort of made me one of the new fresh guys to come into Formula One, then unfortunately I had the F3000 accident where I broke both my feet.
"It was a bit harder after that but I still had my reputation. Peter Collins, an Australian, was running the Benetton Formula One team at the time; he gave me a chance even though my feet were so bad.
"If it wasn't for Peter I wouldn't have had a career in Formula One. I was very fortunate to have that support."
Herbert's F3000 accident at Brands Hatch in 1988 was frightening, he was lucky to survive let alone ever race again.
"All I remember is opening my eyes after the accident," said Herbert.
"The whole front of the car had broken off and my legs were hanging out the front of it. When I looked down I thought I'd lost my legs from the knees downwards. That was the first thing that I thought.
"I remember thinking 'knock me out, knock me out', because I didn't want to know anymore, I couldn't feel anything, I didn't have any pain.
"I woke up in intensive care with my legs up wrapped in bandages, then I realised I still had my legs."
Determined to race again, Herbert never lost the belief in himself and was racing again six months later – in a Formula One car.
"I still believed I could recover and race again, it was that belief that helped me get through it and jump back in a Formula One car," said Herbert.
"I returned pretty quick, I think the accident was in August 1988, then the next year I was racing again at the end of February in Rio.
"It was my first GP and I finished fourth.
"This result helped my career, everyone remembers that, everyone was shocked because I was basically carried into the car and slotted in, then I did the race.
"I was lucky that I achieved, like my whole career, I did well in races at the right times and everyone remembered that."
Herbert won three Grand Prixs during his career, with the first being at his home race at Silverstone, while driving alongside Michael Schumacher at Benetton.
"If you wanted to win a first race winning at your home track is the dream," said Herbert.
"I was fortunate, because Damon (Hill) and Michael (Schumacher) came together, that sort of helped me, but I was always there.
"It was a difficult time, Michael was the head of the team, the world champion, that wasn't the problem though, my problem was with Flavio Briatore who made it quite difficult, but I tried hard, I always got through.
"I won two grand prixs and finished fourth in the world championship, so I achieved something."
Interestingly his favourite racing memory goes back to 1985, the year he won the Formula Ford Festival against the odds after crashing his car in early qualifying.
He mentions his Formula One career as his career disappointment, not because he didn't achieve, he certainly did, he is a multi grand prix winner, it was more that the F3000 crash prevented him from achieving more.
"My biggest disappointment is probably Formula One, the (F3000) accident impacted that time of my life significantly," said Herbert.
"If that had never happened my career would have continued to flow the way it had prior to it happening.
"I would have had the mobility of my feet, the feel of my feet, the touch, all the things you need to have to be at the top of Formula One.
"I didn't quite have that, but I wasn't far off. I can only really look back at what I was doing before the accident and it was just very natural.
"I could beat anybody, anywhere, anytime, I had that belief.
"After the accident I didn't have that belief, it deserted me, it came very infrequently. I can only remember it happening twice, the last time it happened was in Malaysia in 1999 where I came fourth after winning my third and final Grand Prix."
Herbert also raced in the American Le Mans Series, he drove Sportcars and Touring Cars and won the prestigious Le Mans 24-hour race.
He still rates winning an F1 Grand Prix over the Le Mans 24-hour, but he still has many happy memories of that win.
"Le Mans is special in its own right," said Herbert.
"The Le Mans organisers have done a magnificent job keeping it as prestigious today at it has been for many, many years.
"Being able to win in a Mazda and be the only Japanese manufacturer to have won it is pretty special. I'm proud of the achievement."
Herbert has a very good sense of humour. Many things happen at the track that put a smile on a driver's face, even in the high energy, high pressure environment of Formula One.
"The funniest moment I had was at a race in Mexico, in 1991, when driving for Lotus," said Herbert.
"I was told that if you hold on to your urine during a race and you have a crash your bladder can explode. It can leak into your blood stream and kill you.
"If I needed to go I'd actually go in the car. I had a record of seven wees over that race weekend.
"It was uncomfortable, but I found it funny.
"Just after the final restart I got onto the radio to say 'I've got a leak, I've got a leak'.
"They all delved in, fiddling about with their hands and everything else. I got back on the radio and said 'it's all right, it's alright, I think I know what it is, I've wet myself'.
"They came out and told me I was disgusting. It was just very funny; it appealed to my sense of humour."
While Herbert hasn't raced a Formula One car since 2000, it doesn't mean he has retired all together. In 2004 he won the Le Mans series and in 2008 won the Speedcar series.
Over the last couple of years he has raced Sportcars in the Middle East against ex-Formula One drivers like Jean Alesi, Jacques Villeneuve, Heinz-Harald Frentzen and Stefan Johansson.
Last year Herbert returned to the Formula One paddock as a race steward, something that he does on rotation with former F1 drivers like Alain Prost, Emerson Fittapaldi, Damon Hill and Derrick Warwick to name a few.
"My main role is to watch the drivers to make sure they are not doing bad things and if they are, explain it to the other stewards," said Herbert.
"I am one of four stewards at the track, I'll explain a situation from a driver's point of view, then we discuss it as a team and come to a decision.
"Using ex-drivers gives the stewards a degree of respect before the current (Formula One) drivers.
"I did this three times last year and I think we do two races this year. Rotating the team means there are fresh eyes.
"I'm happy to do it, and enjoy doing it.
"Apart from this I have a few other motorsport activities that keep me busy, including an ambassadorial role with Castrol."
Herbert's F3000 crash at Brands Hatch in 1988
Johnny Herbert's first Grand Prix win, at Silverstone in 1995
Johnny Herbert makes history winning the Le Mans 24-hour race in a Mazda