Comprehensive TV deal for Carrera Cup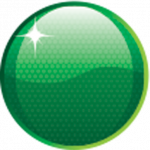 Porsche Carrera Cup Australia has announced its television package for the 2011 season, which is set to include seven live races.
With its opening round having been broadcast on ONE HD as part of the Australian Formula One Grand Prix weekend, the V8 Supercars support category will be spread across Seven's primary channel and 7mate for the remainder of its season.
All six upcoming rounds will feature at least one live race, while a half-hour dedicated post-produced show will be broadcast at various stages after each round.
The schedule leaves the Porsche one-make series with arguably the best television package of any Australian racing category outside of the V8 Supercars Championship.
Porsche Cars Australia Motorsport Manager Jamey Blaikie said he is pleased with the outcome.
"In addition to the three live races on One HD from the Australian Grand Prix, we're now proud to announce this comprehensive television package for the remainder of the season – one that provides the best coverage the category has ever seen," said Blaikie.
"With seven live races and a post-produced show for each round, this television package provides a great marketing platform for our competitors seeking exposure for their sponsors, so thanks to Scott Young, V8TV and Seven Network for their hard work."
Porsche Carrera Cup Australia will next hit for track at Barbagallo Raceway for the Trading Post Perth Challenge on April 29-May 1.
See below for the full television schedule
| | | | | |
| --- | --- | --- | --- | --- |
| Dates | Event | Live/Post | Channel | Duration |
| May 1, 2011 | Barbagallo Raceway | Live: Race 2 | Seven | 30 minutes |
| May 28, 2011 | Barbagallo Raceway | Post: 12:30pm-1:00pm | 7mate | 30 minutes |
|   |   |   |   |   |
| July 10, 2011 | Townsville | Live: Race 2 | Seven/7mate* | 30 minutes |
| July 30, 2011 | Townsville | Post: 12:30pm-1:00pm | 7mate | 30 minutes |
|   |   |   |   |   |
| September 17, 2011 | Phillip Island | Live: Race 1 | Seven | 30 minutes |
| September 24, 2011 | Phillip Island | Post: 1:00pm-1:30pm | 7mate | 30 minutes |
|   |   |   |   |   |
| October 8, 2011 | Bathurst | Live: Race 2 | Seven | 30 minutes |
| October 9, 2011 | Bathurst | Live: Race 3 | Seven | 30 minutes |
| October 15, 2011 | Bathurst | Post: 3:30pm-4:00pm | Seven | 30 minutes |
|   |   |   |   |   |
| October 23, 2011 | Gold Coast | Live: Race 3 | Seven | 30 minutes |
| October 30, 2011 | Gold Coast | Post: 1:00pm-1:30pm | 7mate | 30 minutes |
|   |   |   |   |   |
| December 3, 2011 | Sydney | Live: Race 1 | Seven | 30 minutes |
| December 17, 2011 | Sydney | Post: 1:00pm-1:30pm | Seven | 30 minutes |
 * Seven (Primary) – Melb/Adel, 7mate – Syd/Bris/Perth
Check your local guides for further details