Aussie teenager to compete in FIA Shootout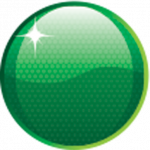 New South Wales teenager Caitlin Wood has been selected by the FIA to represent Australia in the Karting Academy Trophy Program Qualifying Shootout in Geneva later this month.
Nominated by the CAMS Women in Motor Sport Committee, 14 year-old Wood will be one of the ten young females competing in a mix of theoretical, presentation and driving activities during the two-day shootout. The driver deemed to have demonstrated the greatest potential will receive a free entry for the 2011 CIK-FIA Karting Academy Trophy, along with equipment supplied by Parolin, FIM and LeCont.
"I feel very honoured to be nominated for Australia. Then to go to Switzerland as one of the chosen top 10 is an awesome feeling! I'm overly excited for the event and looking forward to the challenge," said Wood.
Since starting her career in the Midgets category at the age of seven on her home track of Newcastle, Wood has continually developed as a driver while graduating through the ranks into the Junior National, Clubman and Rotax categories.
Wood will compete against drivers from Spain, Luxembourg, Norway, France, Kazakhstan, the United Kingdom, the Netherlands, Romania and Turkey in the two-day shootout on April 26/27.
The 2011 CIK-FIA Karting Academy Trophy takes place over three races, in addition to the official pre-season test session in June. Following the success of the series, the entry has been increased from 34 to 51 karts this season, and each of the other 50 competitors will represent a different country, providing a truly international competition. All competitors will compete on equal terms in karts provided by the official equipment supplier.