V8 Supercar driver joins fight against cancer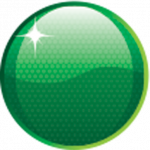 Steve Owen is the latest Australian motorsport identity to get behind the effort against cancer, signing up to be part of this weekend's Cancer Council Queensland's Relay For Life.
Owen will be a part of a celebrity team headed by Gold Coast Councilor Susie Douglas who has had her own private battle with breast cancer.
The Australian motorsport community was hit hard late last year when V8 Supercar driver Jason Richards was diagnosed with a rare form of cancer.
While a major fund raising effort is expected to be launched for Richards next week, Owen says this is his own way of getting involved in the cause in his new home of the Gold Coast, which will host the Armor All Gold coast 600 in October.
"I am really happy to be able to put my hand up for the Jupiters' All Stars team and be a part of the Gold Coast Relay For Life," said Owen, driver of the VIP Petfoods car for Paul Morris Motorsports.
"It is a fantastic cause, a cause that is very important to the V8 Supercar community, especially so following the diagnosis of Jason Richards – one of our own – with a rare form of cancer late last year.
"Jason's journey so far has really been inspiring to all of us in V8 Supercar land, and I am really proud of the fact that I can do something in my new home of the Gold Coast to support this great cause and support Cr Douglas, who is such a great supporter of our Gold Coast race the Armor All Gold Coast 600!"
Donations can be made to Owen and the Jupiters' All Stars team via the Relay For Life website – www.relayforlife.org.au
The Relay For Life is a unique overnight fundraising event for the Cancer Council Queensland, where teams of up to 15 people keep a baton moving in a relay-style walk or run around Evandale Lake in Bundall for 18 hours from 3.00pm on April 9 to 9.00am on April 10, 2011. Now in it's 10th year, the Gold Coast Relay For Life is a highlight on the local charitable calendar with all proceeds supporting the Cancer Council Queensland's vital work in cancer research, education programs and patient support services.
As the 2011 Face of Relay and Team Captain of the Jupiters' All Stars Team, Cr Susie Douglas said she was excited to have Steve Owen and the V8 Supercars onboard to support Relay and help rev up the fight against cancer.
"For 10 years now, Relay For Life has helped to bring our Gold Coast community together in the fight against cancer and it is an honour to be this year's Face of Relay," said Cr Douglas.
"As a breast cancer survivor, I know just how important it is to have a strong support network around you and I hope that my involvement in Relay will help to remind locals that no one in our community should ever have to face cancer alone.
"I'm grateful for the support of Steve Owens and our other Jupiters' All Stars team members who have so generously thrown their support behind Relay For Life as we band together to celebrate our survivors, remember loved ones lost and fight back against a disease that takes too much."
Owen will be in good company come Saturday afternoon, with the entry list for the team also including Kristian Rees, Joel Porter and Zac Anderson of Gold Coast United; James Harvey, Chris Goulding, Stephen Hoare and Pero Vasilijevic of the Gold Coast Blaze; Australian Idol Top 12 finalist and musician Casey Barnes; Channel Seven presenter Liz Cantor; Channel Nine's Joel Hurrey (Domestic Blitz) and Eva Milic (Channel Nine News) and 102.9 Hot Tomato Radio's Jess Capolupo.