Raikkonen 'outstanding' in Truck test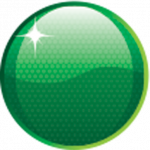 Kyle Busch Motorsport's general manager has described Kimi Raikkonen's performance during his debut test for the NASCAR Camping World Truck Series team as 'outstanding.'
Raikkonen has now completed two-days of testing at Gresham Motorsports Park in Jefferson, Georgia, ahead of his race debut at Charlotte on May 20.
The 2007 Formula One World Champion, and current World Rally Championship driver, reportedly completed 400 laps during the test – getting a feel for the heavy oval-track machine.
"Overall the test went really well," said KBM general manager Rick Ben.
"We ran about 400 laps total between Monday and Tuesday. Kimi provided good feedback that allowed us to make our Toyota Tundra go faster.
"He is very methodical with his acceleration, braking and steering and there is no doubt that he has a good feel for a race vehicle.
"We threw a lot at him over the two days. We made a lot of chassis changes to both the front and rear.
"Shock adjustments, air pressure adjustments and trackbar adjustments so he could get a good feel for how these adjustments affect the handling of the truck.
"For being unfamiliar with a truck and unfamiliar with the track, he did an outstanding job.
"We made both race runs and qualifying runs and there is no doubt that making the truck go fast will not be a problem."
Raikkonen, whose deal with KBM does not involve Foster Gilett, son of former Richard Petty Motorsports owner George Gilett, as previous reported, said he enjoyed the test.
"It was a lot of fun, I really had no expectations or anything to compare it to beforehand but at the end of the day, I am really looking forward to the first race," said Raikkonen.
"It seems like KBM is a top team and I am excited to work with them."
Raikkonen is not the first ex-Formula One driver to try his hand in NASCAR, with Scott Speed, Nelson Piquet and Narain Karthikeyan among those to have made the move in recent years.