Quinn takes control at Targa Tasmania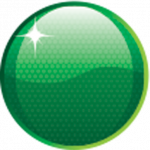 It was a day drama at the 20th anniversary Targa Tasmania, with Queensland's Tony Quinn grabbing a comfortable 90-second buffer over the modern field after pre-event favourite, Jason White, incurred a crippling 20 minute penalty after arriving late into a time control.
Quinn, the 2009 winner, was supreme at the front of the field in his Nissan GT-R, leaving Victorian Matt Close (Audi TT RS) and South Australian Matthew Sims (Nissan GT-R) fighting it out for the minor placings.
Day two of Targa Tasmania took competitors to the state's east coast, with eight competitive stages, finishing with a spectacular run around the streets of the historic town of Longford.
Quinn started the day with a slender five second advantage over White's Lamborghini Gallardo, but the local hero hit a rock, punctured a tyre and suffered underbody damage on the first stage of the day.
After making repairs to his car at the end of the stage, he arrived at the start of the following test outside his late time allowance, incurring a 20-minute time penalty that has dashed his hopes of back-to-back Targa titles.
"We had to straddle a great big boulder in The Sideling," said White.
"Rather than tear a wheel off the car it's managed to roll its way down the car and puncture everything from oil coolers to oil pipes and even the bottom of the engine.
"We've got it all patched up, but we seem to have run out of late time by just a few minutes, so it's a 20 minute penalty, so that's about the end of us, unfortunately.
Quinn, meanwhile, was extending his lead with a series of fast times that could set him up for his second Targa Tasmania victory in three years.
"I'm totally casual about today, we do our best and whatever happens, happens," Quinn said.
"It's proof that you need to just be there and keep going. We've been pressing on and our intention is to press on more tomorrow and try and just get a comfortable gap.
"If it rains on Saturday and Sunday then a few of the boys with medium compound tyres might be a bit quicker than we think."
The husband and wife pairing of Matt and Casey Close are second, while the son and father combination of Matthew and Dennis Sims have continued their impressive run in their Nissan GT-R to hold third.
Former gravel rally ace, Dean Herridge, is fourth, while eight-time Targa Tasmania winner, Jim Richards, is fifth in his Porsche 911 GT2 RS.
Once again the Showroom competition was dominated by Brendan Reeves in the factory Mazda, but Skoda's Mike Sinclair continued to set impressive times in the Octavia RS station wagon.
Adam Dodd is third and has moved ahead in the battle of the Mazda MX5s, leading Andrew McKay and Kelly Silverthorn.
The Classic Outright competition has produced a classic tussle, although the day saw the demise of two-time World Rally Champion, Walter Rohrl, who retired his Porsche 911 SC with mechanical problems.
David Cooper faced a day-long battle as his rivals set about reducing the lead the 1977 Holden Torana A9X driver had built up on day one.
Four-time winner, Rex Broadbent, in a Porsche 911 made an early charge, but it was Port Macquarie car dealer, Andrew Miedecke, who moved his 1970 Ford Capri Perana into a 16 second lead by day's end.
Day three of Targa Tasmania heads east of Launceston for a further eight stages over a competitive distance of around 80 kilometres, with the highlight being the run around the streets of Devonport.
Check out the Southern Cross TV News wrap
Here is the Mazda Motorsports wrap

Day 2 Standings : Targa Tasmania
Modern
| | | | | |
| --- | --- | --- | --- | --- |
| Pos | Driver / Co-driver | Car | Model | Time |
| 1 | Tony Quinn / Naomi Tillett | Nissan | GT-R |   |
| 2 | Matt Close / Casey Close | Audi | TT RS | +1:32 |
| 3 | Matthew Sims / Dennis Sims | Nissan | GT-R | +1:33 |
| 4 | Dean Herridge / Ben Searcy | Subaru | Impreza WRX STi | +1:52 |
| 5 | Jim Richards / Barry Oliver | Porsche | GT2 RS | +2:24 |
Showroom
| | | | | |
| --- | --- | --- | --- | --- |
| Pos | Driver / Co-driver | Car | Model | Time |
| 1 | Brendan Reeves / Rhianon Smyth | Mazda | 3 MPS |   |
| 2 | Michael Sinclair / Bill Hayes | Skoda | Octavia RS | +2:37 |
| 3 | Adam Dodd / Lee Challoner-Miles | Mazda | MX5 | +5:28 |
| 4 | Andrew Mckay / Alex Hailstone | Mazda | MX5 | +7:34 |
| 4 | Kelly Silverthorn / Duane Bentley | Mazda | MX5 | +9:14 |
Classic Outright
| | | | | |
| --- | --- | --- | --- | --- |
| Pos | Driver / co-driver | Car | Model | Time |
| 1 | Andrew Miedecke / Daniel Willson | Ford | Perana (1970) |   |
| 2 | David Cooper / Jason Dann | Holden | Torana(1977) | +0:16 |
| 3 | Rex Broadbent / Chris Randell | Porsche | 911 Carrera (1974) | +0:36 |
| 4 | Jon Siddins / Darren Ferguson | Datsun | 240Z (1970) | +2:00 |
| 5= | Len Cattlin / Gayle Cattlin | Ford | Mustang Boss 302 (1969) | +2:38 |
| 5= | John Ireland / Michael Ribot | Porsche | 911 Carrera 3 (1977) | +2:38 |