ONE HD to relaunch as entertainment channel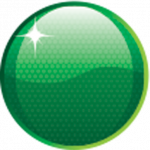 Formula One and MotoGP will remain at the forefront of ONE HD's programming after it is relaunched as a general entertainment channel on May 8th.
Ten Holdings interim Chief Executive Officer Lachlan Murdoch today confirmed the shake-up of ONE, the first digital channel to be launched by a commercial network.
Ten had persevered with ONE HD as a 24-hour sports channel, which has shown Formula 1, MotoGP, NASCAR, WRC, ARC, ANDRA Pro Series as well as various other international motorsports including the Le Mans 24 Hour.
But the successful launch of other digital multi-channels such as 7mate, GO! and Network Ten's own Eleven have easily outstripped ONE in primetime ratings.
In outlining the new strategy for ONE HD, Murdoch confirmed that Formula 1 and MotoGP will remain an important part of the channel's programming mix.
ONE's greatest ratings successes thus far have come from Formula 1 and its coverage of AFL, both in terms of live matches and mid-week programming.
Strong ratings for weekly motorsport magazine program RPM since its relaunch last month should also see it maintained, but other motorsport may have to either find a new timeslot or switch to SPEED Channel on subscription television.
A presentation to shareholders stated that "ONE's poor weeknight prime-time ratings were unsustainable", adding that the recent "introduction of male-skewed general entertainment has lifted ONE's primetime ratings".
General entertainment already added to ONE HD includes 'factual dramas' Ice Road Truckers and Extreme Fishing with Robson Green. Murdoch's presentation today also named COPS, Long Way Round, dramas Sons of Anarchy, Breakout Kings and Lights Out and movies such as The Last King of Scotland, Jarhead, The Fast and The Furious, The Manchurian Candidate and 28 Weeks Later as future programming for ONE.
Murdoch's presentation outlined ONE's future target market as "distinctly male, aged 25-54" with the new direction of "premium sports and male targeted general entertainment".
Weekdays will mainly consist of general entertainment, with premium sports such as Formula 1 and AFL programmed on weekends.
ONE HD's live coverage of Formula 1 secured strong ratings in 2010, aided by a close championship battle that included Australian Mark Webber, coupled with the fact that fans were able to see F1 live in primetime for the first time. In a statement last month Ten claimed that last year, ONE's Formula 1 coverage reached 4.8 million viewers, and 46% of men in the 25-54 demographic.
F1 is also a good money-spinner for Ten, with ONE's coverage backed by Mercedez Benz, Vodafone, TEAC, Harvey Norman, Ashley & Martin, Swisse, Phillips, Shannons and Brut in 2011.
The confirmation of ONE HD's shift to mainly general entertainment comes just days after the announcement that David White, long-time Head of Sport for Network Ten, will soon leave the company. CLICK HERE for Speedcafe.com's coverage of White' departure.