Courtney: I need consistency to return to top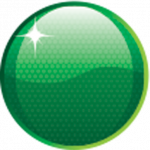 Reigning V8 Supercars Champion James Courtney says if he is going to be any chance of retaining his title, he needs to return to consistent form.
From the four championship races held this year, the Toll Holden Racing Team driver is one of three race winners, but besides his success in Race 2 at Abu Dhabi, stringing together top results has been hard to come by.
Courtney sits 11th in the championship after finishing 26th, first, 24th and fourth in the four races so far. His 26th place in the first race of the year also included a 50 point penalty courtesy of a collision with Jason Bargwanna.
Ahead of next weekend's third event of the 2011 V8 Supercars Championship in Hamilton, Courtney says he needs a big points haul – and a return to his consistent ways – to improve his chances of retaining the title.
"I've had two good results, including a win, from the four (championship) races this year, but the other two races were terrible," he said.
"There's no doubt I've got to be more consistent in New Zealand and everywhere from now on because that's what wins championships, as we saw with my results last season."
Despite his up and down start, Courtney remains upbeat about his title prospects, despite trailing runaway championship leader Jamie Whincup by 287 points.
"Jamie won the first four races last year, but I caught him and went on to win the championship so anything can still happen," said Courtney.
"Our team has two (race) wins in the championship this year and Jamie has also won twice, so it's two-all between us (HRT and TeamVodafone).
"We are matching those guys for race wins and Garth and I are keen to keep the pressure on."
Courtney heads to Hamilton with good track form too, having finished on the podium in each of the past three championship rounds held on the 3.4km street circuit.
"It's an old school type of street track, with a tight layout, different cambers and surfaces, and aggressive kerbs," he said.
"The tyre bundles at the chicane are always a challenge because you want to get through as quick as possible, but if you overdo it then you are going to hit the concrete wall."
"The Sprint tyres will give us extra grip, so that means more passing and more action which is great."
The ITM400 Hamilton will be held next weekend (April 16-18).