Bercy Karting Masters set to return in 2011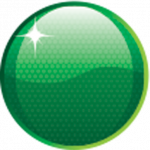 It appears as through the legendary Bercy Masters Karting event, famous for pitting F1 rivals Ayrton Senna and Alain Prost against one another in karts is set to return later this year.
Australian F1 Racing magazine has this month reported that Philippe Streiff, who originally set up the event in 1993, plans to hold the event on December 10-11 and he already has most of the grid signed up.
"I asked the drivers if they'd do it last year and they all said 'It's a very nice idea to do it again'," Streiff told F1 Racing magazine.
Many of today's Formula One drivers took part in the junior event during the 1990s with Jenson Button winning the junior event in 1997, Fernando Alonso in 1998, Robert Kubica in 1999, Lewis Hamilton in 2000 and Sebastien Vettel in 2001.
Streiff has been developing electric-powered karts with the assistance of Alain Prost for the event and his test driver told F1 Racing magazine "the new kart is incredible and very quick."
Check out the video below to see the famous Senna versus Prost battle from the 1993 Bercy Masters.