Scott Pedder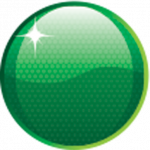 The Bosch Australian Rally Championship will launch into a new, bold era in 2013, with 2WD and SUV cars set to be the new face of the long-standing class.
After a whirlwind tour of prospective manufacturers, Speedcafe.com's Grant Rowley spoke to new ARC CEO Scott Pedder at today's season launch about the future of top-level rallying in Australia.
SPEEDCAFE: You've spoken to as many as 11 manufacturers about competing in the Bosch Australian Rally Championship under its new-for-2013 regulations. What has the dialogue been like with them so far?
SCOTT PEDDER: Those guys are very good at keeping things close to their chest, but it was all about opening the doors again, really. We just wanted to say "hello, we're here" and these are the plans we've got moving forward. We want to evolve those relationships over the next six-to-12 months and hopefully we get some involvement.
And when I say involvement, it can be as small as a PR car for a journalist, and all the way through to a multi-million dollar factory team.
We've got to be realistic by starting small, get the manufacturers excited about the sport and the build from there.
SPEEDCAFE: The SUV class looks like one of the more interesting, unique concepts amongst the raft of changes announced today. What was the response like from the manufacturers regarding your SUV plans?
PEDDER: Anything we can do to make the Australian championship more relevant for those guys is important. With two-wheel drive and SUV, we've ticked the box in providing relevance to the market. We've got so many cars out there that fit those two types of variants.
From the manufacturers, the big trick is going to be able to find marketing angles to get those SUVs into the championship.
SPEEDCAFE: Of the 11 manufacturers you've spoken to, there's obviously a mix of local and international brands. Do you have a preference?
PEDDER: No, I'm not fussy! The more the better – small, medium and large – it's a matter of targeting all of them. We've spoken to a good cross section. We've spoken to a couple of locals, a couple who have been involved in the past, a few that have had no association at all, plus some who are putting their toe in the water in the WRC.
SPEEDCAFE: Compared to your traditional small modern rally vehicle, an SUV is a pretty large machine. How do you think they'd go as a rally car?
PEDDER: They certainly won't be as nimble as the current 4WD car or a small passenger car, but with good suspension or better upgraded suspension with tyres, brakes etc, I think it will surprise a few people as to how good they can be.
We haven't worked out all of the rules and regulations yet, but we're most likely to see us start with a standard platform, just to open the sport up to as many manufacturers as we can for the cheapest, least restrictive way into the championship, and then build from there.
With a good driver and a well set up car, I think it will be a surprising package.
SPEEDCAFE: In regards to the switch from 4WD to 2WD, what has the response been like from your regular, seasoned competitors?
PEDDER: There's been a mixed opinion, mainly positive. Some guys who have invested in 4WDs might not be too pleased by it, but I think everyone can see the advantage in the long run.
For the championship to move forward, we need to stay relevant, and the move to 2WD and SUV cars is the way we see the best way forward for everyone.
CLICK HERE for more on the future of the Australian Rally Championship.