Tony Quinn leads Targa Tasmania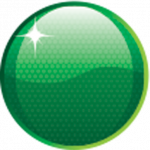 Queensland's Tony Quinn has taken a narrow early lead at the 20th anniversary Targa Tasmania after an action-packed first day around Launceston.
Driving a 2009 Nissan GT-R, Quinn holds a slender five second lead over pre-event favourite, Jason White, with the Mazda of Steve Glenney in third place.
Mazda's Brendan Reeves has taken a stranglehold on the Showroom class in his Mazda3 MPS.
Tasmanian David Cooper was a surprise first day leader in the Classic Outright competition, opening up an impressive 18-second advantage over ex-Tasmanian and former touring car star Andrew Miedecke.
Conditions were perfect on the first day of the event, but that didn't stop many competitors pushing a little too hard and damaging their expensive machines. In particular, the Sheffield stage took its tool mid-way through the day with four cars all having an off within 100 metres of each other.
As expected, the battle for the lead for the Modern competition was intense, with White, Quinn and Glenney fighting it out.
"We've had a good first day, about as good as it gets," Quinn said.
"You can't really ask for better. The car's going well, but I think everybody is having trouble with bumps and stuff on the roads, but we've been getting through it okay."
Debuting a new Porsche 911 GT2 RS, Richards eased his way into the day finishing fifth, but with a deficit of nearly 50 seconds to Quinn, he can ill afford to drop much further back if he intends to claim a ninth Targa crown.
The Mazda vs Skoda battle in the Showroom competition has gone the way of the Japanese manufacturer on the first day, as Brendan Reeves moved 46 seconds clear of Mike Sinclair's Skoda.
"Our first day has been really good," said Reeves.
"We've got new brakes on for this rally and we've found some improvement there, and we've improved reliability."
In the Classics Cooper drove his 1977 Holden Torana A9X magnificently over the first eight stages, using his local knowledge to good effect, while some of the favourites were left behind.
Andrew Miedecke is sitting pretty in second in his Ford Capri Perana, ahead of a surprise third placed Len Cattlin, from Queensland.
The Porsche 911s of Victorians Peter Eames and Nic Ellis, and two-time World Rally Champion, Walter Rohrl, are equal fourth.
Rohrl is still one of the favourites to win the category, but his Porsche team were quick to point out that the German used the first day to settle into the event, with plenty of speed in reserve.
The winner of the past four Classic titles, Victorian Rex Broadbent, is already over a minute from the lead in seventh place. With such a hot pace being set, Broadbent will need to put in a herculean effort to win another title.
Targa Tasmania continues tomorrow with stages in the north-east of the state.
Southern Cross News TV Package

Mazda Motorsport wrap

 
Day 1 Standings : Targa Tasmania

Modern 
| | | | | |
| --- | --- | --- | --- | --- |
| Pos | Driver / Co-driver | Car | Model | Time |
| 2 | Tony Quinn / Naomi Tillett | Nissan | GT-R |   |
| 1 | Jason White / John White | Lamborghini | Gallardo Superleggera | +0:05 |
| 3 | Steve Glenney / Bernie Webb | Mazda | RX8 SP | +0:29 |
| 4 | Matthew Sims / Dennis Sims | Nissan | GT-R | +0:38 |
| 5= | Jim Richards / Barry Oliver | Porsche | GT2 RS | +0:48 |
| 5= | Dean Herridge / Ben Searcy | Subaru | Impreza WRX STi | +0:48 |
Showroom
| | | | | |
| --- | --- | --- | --- | --- |
| Pos | Driver / Co-driver | Car | Model | Time |
| 1 | Brendan Reeves / Rhianon Smyth | Mazda | 3 MPS |   |
| 2 | Michael Sinclair / Bill Hayes | Skoda | Octavia RS | +0:42 |
| 3 | Andrew Mckay / Alex Hailstone | Mazda | MX5 | +2:35 |
| 4 | Kelly Silverthorn / Duane Bentley | Mazda | MX5 | +3:06 |
| 5 | Adam Dodd / Lee Challoner-Miles | Mazda | MX5 | +3:43 |
Classic Outright
| | | | | |
| --- | --- | --- | --- | --- |
| Pos | Driver / co-driver | Car | Model | Time |
| 1 | David Cooper / Jason Dann | Holden | Torana(1977) |   |
| 2 | Andrew Miedecke / Daniel Willson | Ford | Perana (1970) | +0:26 |
| 3 | Len Cattlin / Gayle Cattlin | Ford | Mustang Boss 302 (1969) | +0:39 |
| 4= | Walter Roehrl / Christian Geistdoerfer | Porsche | 911 SC (1981) | +1:01 |
| 4= | Peter Eames / Will Logan | Porsche | 911 Carrera RS (1974) | +1:01 |
| 4= | Nicholas Ellis / Travis Lacey | Porsche | 911 Carrera 3 (1977) | +1:01 |