Pedder: Long lead time to help bolster ARC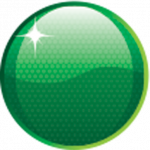 Bosch Australian Rally Championship CEO Scott Pedder says the long lead time on the new ARC regulations will help move the sport forward, slowly but surely.
After a difficult past few years with dwindling manufacturer and entrant participation, new 'unrestricted' regulations will see two-wheel drive cars become the mainstay of the class.
While unconfirmed at this point, the plans for the 2012 championship will see two separate championships conducted side-by-side – one for 4WD and one for 2WD entries.
It is expected that the separate championships for 2012 will be confirmed at Rally Australia (September 9-11).
Also, 2012 will see SUV vehicles eligible.
By 2013, the outright Australian Rally Championship will be awarded to two-wheel driver cars exclusively.
"A 2013 change ensures the appropriate lead time for the creation of technical regulations, the proper promotion of this new era of Australian Rallying and to enable us to lobby manufacturers to get involved in our great championship," said Pedder.
"When you look at the most successful periods of the Australian Rally Championship they relate directly to the times when manufacturer involvement was at its highest," he said.
"Formula 1, V8 Supercars and the WRC are all motor sport championships that enjoy the status they currently have largely because of the involvement of manufacturers.
"Manufacturers bring organic exposure to the championship and the sport via their marketing leveraging programs and they provide aspiration for our up and coming crews which relates to significant gains in the commercial and sporting appeal of the championship.
"The important factor, again in keeping with our UNRESTRICTED mantra, is to have rules and regulations that entice all different types of two wheel drive cars to compete against each other for outright honours– from 1.6 litre front wheel drives through to six-litre rear-wheel drives."
CLICK HERE for a comprehensive look at the new regulations, for 2011 through to 2013.