Marshals to be investigated after criticism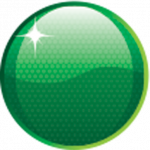 The FIM, MotoGP's governing body, will investigate the actions of the track marshals at Jerez in the wake of Casey Stoner's claims that they favoured Valentino Rossi.
The duo had crashed at Turn 1 in the early stages of last Sunday's Spanish Grand Prix, after an ambitious move from Rossi saw the nine-time World Champion fall and knock down the Australian.
While Rossi recovered to finish fifth, Stoner was forced out of the race, and claimed that he would have been able to restart had the majority of the marshal's not have rushed to the Italian's assistance.
"This is something that riders who are against Valentino have had to learn to deal with," said Stoner of the marshal's 'favouring' Rossi.
"It's completely unfair, but it's something that's happened to me in the past when I've crashed.
"I've had people pushing my bike off the track, even when it's perfect and I can still race.
"I've had to fight with marshals to get them to try and get me started again.
"I'd like to see something done about it – not just for me but for other riders.
"There's not enough consistency in the marshalling all around the world."
The FIM has since released a statement saying that it will investigate the matter.
"Following the collision between Rossi and Stoner during the MotoGP race of the Spanish Grand Prix on 3 April in Jerez, the Race Direction has decided to organise a hearing with the Clerk of the Course and the Chief Marshal in order to review the incident and to hear the explanation of the officials in charge," read the statement.
"Due to the fact that the final decision of the Race Direction will not affect the result of the race, the hearing will be organised on Thursday 28 April in Estoril, Portugal."
The MotoGP World Championship continues in Portugal on May 1.