Manufacturers targeted in ARC shake-up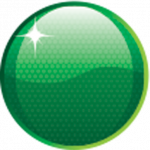 After launching the Bosch Australian Rally Championship's bold new future in Melbourne today, ARC CEO Scott Pedder has admitted to speaking to close to a dozen manufacturers in a whirlwind tour of car makers recently.
Speedcafe.com understands that Pedder and the ARC hierarchy has had detailed discussions with brands such as Subaru, Mazda, Nissan, Peugeot, MINI, Holden, Saab, Toyota, Honda and Hyundai.
It is believed that Pedder will meet with more manufacturers in the coming weeks.
The purpose of the discussions was to inform them of the changing face of the ARC, which will include the outright championship being solely for two-wheel drive cars in 2013, plus the implementation of an SUV class next year.
Currently, Honda is the only manufacturer involved in the ARC with its Civic Type R.
Pedder said that the response from the manufacturers was lukewarm, but encouraging.
"Those guys are very good at keeping things close to their chest, but it was all about opening the doors again, really," he told Speedcafe.com.
"We just wanted to say "hello, we're here" and these are the plans we've got moving forward. We want to evolve those relationships over the next six-to-12 months and hopefully we get some involvement."
CLICK HERE for an exclusive interview with Scott Pedder on the future of the Australian Rally Championship in today's edition of Cafe Chat.