Aaron Hambridge starts early as crew chief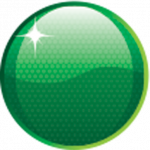 In a change of plans for Lamattina Top Fuel Racing, Aaron Hambridge will take over as Crew Chief for Phil Lamattina's Top Fuel operation immediately.
As previously reported by Speedcafe (CLICK HERE) Hambridge was to take over from departing crew chief Theo Pavlomanolakos at the start of the 2011/2012 ANDRA Pro Series season.
However following the Top Fuel Championships at Willowbank Raceway on March 25 and 26 – at which Hambridge was a guest team member – the decision was made for the Sydneysider to step up immediately.
The decision means that Pavlomanolakos will vacate his role early, and the team will head to the Nitro Champs (the next round of the Top Fuel ANDRA Pro Series) with Hambridge at the helm.

"After the last round of racing at Willowbank we decided that Aaron has the confidence to take on the role now instead of delaying until after the Winternationals in June," said Phil Lamatina.
"It was a mutual decision that would enable us to bring the inevitable forward to start making tracks with the new team set up."
Pavlomanolakas said that the new arrangement will allow him to get a head start on the plans for which he decided to resign the crew chief position.
"I think it's a great idea for Aaron to get a head start and have agreed to step down as the crew chief" explained Pavlomanolakos.
"This will also enable me to move forward with my business plans immediately. I have provided LTFR with a 'fast' baseline and all the data needed to hopefully help them win their next championship.
"I would like to thank LTFR, track officials, sponsors, fans and most importantly my teammates for their support over the years. In the future I hope to race again, but I'm not sure in what capacity".