Fujitsu V8 teams line-up for Wildcards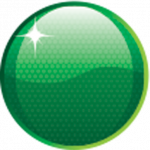 Three high-profile Fujitsu V8 Series teams are indicating strong interest in running a Wildcard entry in this year's V8 Supercars Championship endurance races.
Matthew White Motorsport, Greg Murphy Racing and Sonic Motor Racing have outlined their desire to compete in the two-driver races, pending securing the right drivers, budget and equipment.
V8 Supercars Australia will allow as many as six Wildcard entries in this year's enduros, adding to the 28 regular V8s on the grid.
It will be the third year that V8SA has allowed extra entries into the two-driver races at Phillip Island and Bathurst.
The number of potential Wildcards has been bolstered to six this year, up from four in the past two seasons.
In 2009, three Wildcards entered, while last year, just two extra entries were fielded.
MW Motorsport and GMR contested both the 2009 and 2010 races and are again keen to challenge the Main Series teams in their own backyard.
Sonic Motor Racing has been a successful applicant of a Wildcard entry in both years, but due to budget constraints, has not yet made its Main Series debut.
With Sonic securing an ex-Triple Eight-built FG Falcon for Rodney Jane, the team seem perfectly placed to be a Wildcard (BF Falcons are no longer permitted to compete in the Main Series).
MW Motorsport does not have the luxury of an FG in its stable, but team owner Matthew White says that he is looking at securing a newer-model Falcon to give Phillip Island and Bathurst a real shake.
"Obviously there's a fair bit to iron out. If we're going to do it, I want to try and hit it a bit harder, try and shake it up," he told Speedcafe.com.
"The last couple of years has been really good and I'm glad we did it, but I'd like to be on the pace a bit more.
"I'm just trying to work towards how we're going to be able to achieve that.
"It's very early days at this stage. There's a lot to sort out, but we'll definitely look at doing it in a different car – not for pace, more from a marketing point of view."
GMR team boss Kevin Murphy says that his plans are in their infancy, but if he does commit to the races, he wants to be better prepared than last year.
"Just yesterday, I started putting some time and effort into our plans for the endurance races as Wildcards," he told Speedcafe.com.
"It was all left pretty late last year, so I'm hoping that V8 Supercars will make announcements and decisions much more timely this year.
"We will certainly look at it, but only if we have good drivers who are keen with good budgets who are keen.
"I haven't spoke to any my regular drivers at this pount, but I'm very sure after last year's efforts, Geoff Emery will be very keen to run. He's had a lot more experience now, so I think he'd be more competitive.
"I haven't put a lot of thought into it, but to do one car properly, with good budget, is the only way we'll look at it."
Wildcard applications will open soon.
The best performing Wildcard in the past two years was the Sieders Racing Team. Drivers David Sieders and Andrew Fisher finished 20th at Phillip Island in 2009.