Fujitsu V8 race format change for Perth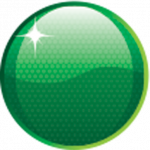 The Fujitsu V8 Supercars Series race format for the category's debut at Perth has changed.
Instead of the traditional three races (with a reverse top 10 Race 2), the Barbagallo Raceway round will have two 30 minute races, similar to the format used at Adelaide and Bathurst.
With the V8 Supercars Championship contesting three races (one on Saturday, two on Sunday), plus a packed supports program, time constraints have forced the change the Fujitsu V8 event structure.
Leading series entrant Jack Perkins says that the move to a two race format is a good one, as he is not a fan of reverse grid races.
"I think this is a great move by V8 Supercars. Reverse grid racing is a thing of the past and personally it should've been scrapped from the Fujitsu Series when it was dumped from the Main Series at the end of 2006," Perkins said.
"Most of the teams are small and for one like ours (Sonic Motor Racing), it presents a smaller risk of crash damage and it's one less start for the driveline and associated components.
"The longer style of races bring the Fujitsu Series more into line with the Main Series, given that most of the races are 100km plus, this style of racing teaches the young kids how to look after brakes and tyres, which is a key ingredient to success in the championship series.
"This format also suits the younger, fitter blokes!"
Perkins says he'd like to see V8 Supercars bring the Fujitsu Series even closer in line with the Main Series by adjusting the qualifying format.
At Perth, the V8 Supercars will hold three races. Saturday qualifying will determine the grid for Saturday afternoon's race. Sunday's 20 minute qualifying will sort the field for both of Sunday's races, with the fastest lap forming the grid for the first race and the second fastest lap forming the grid for the second race.
"Perhaps V8s could've adapted a similar unique qualifying format for the weekend where grid positions for the second race are determined from the second fastest lap time from qualifying," Perkins suggests.
The Trading Post Perth Challenge will be held on April 29-May 1.
Supporting the V8 Championship will be the Fujitsu V8 Series, Carrera Cup, Touring Car Masters, Formula Ford, V8 Utes and the Superbikes.