Kelly looks for more NASCAR in 2011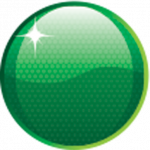 Owen Kelly is hoping that his confirmed seat with Kelly Racing in the V8 Supercars endurance races isn't his only drive in 2011.
After making his debut in the NASCAR Nationwide Series at Road America last year, the Tasmanian-born driver is aiming to compete in one or two more road course NASCAR races this year.
Kelly drove for Baker Curb Racing at the Elkhart Lake, Wisconsin circuit last June, finishing fifth.
While considering his options of returning to the Nationwide Series, Kelly also says that he could make a one-off Fujitsu V8 Series start, if the right budget permits.
"I'd like to do those road course races in the Nationwide car again," Kelly told Speedcafe.com.
"We had a good run last year. We ran top five, and I want to try and build on that. I've put my hand up.
"Before the race, Boris Said said to me that I was the 'Who's that guy' guy.
"Now I want to head back there and be the 'I'm that guy' guy!
"There might also be an opportunity for me in a Fujitsu V8 car as well, purely to get some seat time, as well as all of the usual Friday tests and regular test days."
Kelly, who will drive with Rick Kelly (no relation) in the #15 Jack Daniel's Racing Commodore VE in the V8 endurance races, says that he should know his driving future in the next few weeks.
"I'd like to have something locked in with the next three to four weeks," he said.
"That's the time frame I'm working towards, but as you know, motorsport is a funny thing. You've just got to keep plugging away on it, keep working away on it.
"If all the things come together, then it will make for a busy year."
While he would love the chance to head back to the United States for more road course NASCAR competition, Kelly says that his priority is with Kelly Racing.
"I'm confident that I'll have enough races under my belt that I'll be comfortable when it comes to the endurance races with Rick. That's my priority," he said.
"It's going to be fantastic to have that continuity to be driving again. Just for all of the little stuff that makes a difference. We already know how each other operates, how we drive the car. We were a good combination last year and we were close to some really good results. We had a couple of top fives anyway, and it was a lot of fun and I had a good time with them, so I'm looking forward to doing it again.
"The team is having a big go at it. They are making a lot of changes on the run and they're not going to stop until they have it right.
"It's quite exciting to be around – to see the team evolving, and to be involved with it from relatively early days is good from my point of view. To be able to grow with them and watch it all happening is pretty cool."