Old faces return to Touring Car Masters grid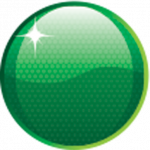 The Touring Car Masters class will head back to Barbagallo Raceway with a bunch of new cars and returning drivers to its ranks.
Returning to the series for their first 2011 races will be Chris Stillwell, Bill Pye, Garry Treloar, Ross Almond and Trevor Talbot, with Bernie Stack swapping his usual Porsche for Bob Middleton's 1970 Chevrolet Camaro RS.
Tony Karanfilovski has made an upgrade from his Class A Alfa Romeo, entering a 1971 Ford Falcon XY GTHO.
And Terry Lawlor is set to begin his Touring Car Masters racing career in a 1973 Porsche 911 RS, taking the number of Porsches to five.
"We were very disappointed not to make the opening round at Clipsal due to engine failure, but we're now finishing the rebuild and going to be a definite starter at Barbagallo," Lawlor said.
"From what I hear, it's an interesting circuit for the driver. I haven't driven there myself yet, but I'm certainly looking forward to it."
After a failed attempt to debut his much-anticipated Holden Torana SLR 5000 at the Clipsal street track,Tony Edwards is now aiming to complete the first races of the year.
While some aim to start, there are two who won't. As reported previously, two-time Australian Touring Car Champion Glenn Seton won't be at the circuit in his new Ford XB Coupe entry. Seton will make his debut in the car at the third round at Hidden Valley Raceway.
Also on the sidelines is Cameron Tilley, who had expected to make the move from his Valiant Pacer to the ex-Abelnica 1969 Ford Boss Mustang. Engine part delays will see this vehicle out later in the season.
The Touring Car Masters, presented by Autobarn will support the fourth event of the V8 Supercars Championship at Barbagallo Raceway.
See below for full Touring Car Masters entry list …
| | | | | | |
| --- | --- | --- | --- | --- | --- |
| Car # | Sponsor Name | Driver Name | Year | Make | Model |
| 1 | Shannons Insurance | Jim Richards | 1964 | Ford | Falcon Sprint |
| 3 | Fujitsu | Steve Mason | 1969 | Chevrolet | Camaro SS |
| 6 | Stillwell Motorsport | Chris Stillwell | 1968 | Ford | Mustang Trans Am |
| 8 | Panels & Performance | Gary O'Brien | 1972 | Holden | HQ GTS |
| 9 | Bulletproof Products | Tony Edwards | 1974 | Holden | Torana SL/R 5000 |
| 11 | Kings Springs | Mark King | 1973 | Ford | Falcon XA GT |
| 13 | The Wine Underground | Rory O'Neill | 1973 | Porsche | 911 RS |
| 14 | Top Shelf Motor Company | Alastair MacLean | 1968 | Chevrolet | Camaro SS |
| 15 | Firsthire | Bill Pye | 1969 | Chevrolet | Camaro SS |
| 16 | Rain City Racing | Gavin Bullas | 1969 | Ford | Boss Mustang |
| 18 | WesTrac Cat – Wilson Security | John Bowe | 1969 | Ford | Mustang Trans Am |
| 21 | Treloar Roses | Garry Treloar | 1972 | Chrysler | Charger E55 |
| 26 | Toshiba / Copyworld | Ross Almond | 1973 | Porsche | 911 RS |
| 28 | Tilleys Automotive | Brad Tilley | 1971 | Ford | Falcon XY GT |
| 33 | SportsMed | Amanda Sparks | 1973 | Porsche | 911 RS |
| 43 | Treloar Roses/Mick Wilson Plumbing | Mick Wilson | 1972 | Chrysler | Charger RT |
| 48 | Perth Cheapest Cars.com.au | Eddie Abelnica | 1974 | Ford | Falcon XB Coupe |
| 52 | wheels.com.pg | Keith Kassulke | 1971 | Holden | HQ Monaro |
| 57 | Corio Auto Parts | Graham Alexander | 1968 | Holden | HT Monaro |
| 60 | Tilleys Racing Equipment | Cameron Tilley | 1970 | Valiant | Pacer |
| 62 | Falcon Fire Protection | Doug Westwood | 1971 | Ford | Falcon XY GTHO |
| 68 | Tilleys Automotive | Andrew Whiteside | 1968 | Ford | Mustang Trans Am |
| 73 | Exclusive Body Werks | Terry Lawlor | 1973 | Porsche | 911 RS |
| 74 | Lyndways Builders | Wayne Mercer | 1971 | Ford | Falcon XY GTHO |
| 76 | Dukes Body Works | Trevor Talbot | 1972 | Holden | Torana XU1 |
| 83 | Ocean Foods | George Nittis | 1971 | Ford | Falcon XY GTHO |
| 85 | Whiteline Transport Racing | Bernie Stack | 1970 | Chevrolet | Camaro RS |
| 88 | TIFS – Wharehousing & Distribution | Tony Karanfilovski | 1971 | Ford | Falcon XY GTHO |
| 91 | Nelson Architects | John Nelson | 1973 | Porsche | 911 RS |
| 95 | WesTrac Cat | Andrew Miedecke | 1969 | Chevrolet | Camaro SS |