Bruno Junqueira secures Indy 500 seat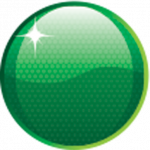 Bruno Junqueira has secured a seat for his seventh start in the Indianapolis 500.
Junqueira will join fellow Brazilian Vitor Meira in competing for A.J. Foyt Racing in the 100th anniversary Indy 500 on May 29.
Junqueira, the 2002 Indianapolis 500 pole sitter, will drive the #84 ABC Supply car.
"I am very happy," said Junqueira, who has a best finish of fifth in the '500' with two different teams.
"First, because I love the race; second, because the biggest champion in that race is A.J. Foyt – he won as a driver, he won as a team owner, and third, I'm going to have Vitor as my team-mate who is a good friend and a good driver so I think it's a perfect combination."
Junqueira, 34, finished fifth as a rookie driving for Chip Ganassi Racing in 2001 and again in 2004 driving for Newman/Haas Racing. Last year, driving a second car for FAZZT Racing, he started 25th and finished 32nd.
Besides his Indy ride, Junqueira is paired with Cristiano da Matta in Paul Gentilozzi's Jaguar team in the American Le Mans Series this year.
In other IndyCar Series news, Paul Tracy will contest five IndyCar races this year, starting in Long Beach next week.
Tracy will drive for Jay Penske's re-formed Dragon Racing team at Long Beach, Texas, Toronto, Edmonton and Sears Point. He will also honour his already-announced deal with Dreyer & Reinbold Racing for the Indy 500.