Rossi's special treatment angers Stoner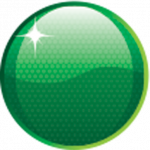 Dismissing his Spanish Grand Prix incident with Valentino Rossi as simply a mistake from the Italian,  Casey Stoner has expressed frustration over trackside marshals giving the nine-time World Champion special treatment.
Stoner had been running in second position early at Jerez when he was taken down in an ill-judged passing move from Rossi.
CLICK HERE for Speedcafe.com's race report
While several marshals rushed to the aid of Rossi after the collision, and returned the #46 bike to the race, Stoner was initially assisted by just one marshal, and was unable to rejoin.
"There was no damage to my bike," revealed Stoner after the race.
"When I got knocked off, I switched the bike off with the kill switch. Unfortunately with our clutch system we have to have two pins to start the bike normally.
"We tried to start it a few times and I tried to move it up the gears, and I think if we'd got over the hill with more people pushing, there's a good chance we could've started the bike.
"When I looked back I had like one guy pushing me, all the rest were walking back to their posts.
"What am I supposed to do with that? For sure that guy was trying hard, but with one guy it's impossible – he'd be destroyed before we got over the hill.
"I think if we'd have been able to get the bike going we would have had some very good points because the bike was undamaged.
"We should've been able to be competitive to the end, but things happen like this.
"This is something that riders who are against Valentino have had to learn to deal with. It's completely unfair, but it's something that's happened to me in the past when I've crashed.
"I've had people pushing my bike off the track, even when it's perfect and I can still race. I've had to fight with marshals to get them to try and get me started again.
"I'd like to see something done about it.- Not just for me but for other riders.
"I just think it's completely unfair. There's not enough consistency in the marshalling all around the world.
"There's got to be consistency with everyone, not hampering someone's race just because of popularity."
Stoner was also critical of Rossi's method of apology after the race, which saw the Italian approach Stoner still wearing his helmet and leathers, with an international television camera in tow.
"I think if he wanted to immediately (approach me), he would have got off the bike and done it straight off the bike," said Stoner.
"But he went back into the garage, I don't know why, and walked down with the helmet on.
"It was a little bit disappointing from him – such an experienced rider and pushing so hard that early in the race.
"He was obviously going to run wide, why try to keep the line? It was very easy to crash in these conditions.
"In racing incidents happen. We just need to think about the next race because we know we had another really good chance to win the race. But it's disappointing to lose so many points so early in the season without it being my fault.
"For sure he's sorry, he's in front of the cameras. I don't blame Valentino for this, it's not his fault – it's probably the shoulder or something, struggling with the braking point.
"I think they haven't got the best solution for that bike yet. He's struggling with this and wasn't able to run the times of the front guys. We'll see in his next races."
The MotoGP World Championship continues in Portugal on May 1.