Simonsen confident with Murphy for enduros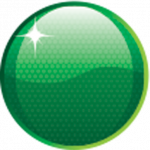 International sportscar ace Allan Simonsen is confident that his drive alongside Greg Murphy in the #11 Pepsi Max Crew Commodore VE in this year's endurance races is the right decision.
Simonsen, one of the most-wanted international endurance drivers, will pair with four-time Bathurst winner Murphy for the second year running after they drove together last year at Paul Morris Motorsport, scoring a strong sixth place finish.
After driving for teams such as Garry Rogers Motorsport, Paul Morris Motorsport and Triple Eight Race Engineering, Simonsen says that he thinks his opportunity at Kelly Racing will lead to success.
"I've been following Kelly Racing for the past two and a half years and I have great respect for what they do," said Simonsen.
"To have the chance to join them is great. It's something I really appreciate and I think it will lead to great success.
"I always love coming down to Australia to do the endurance races. I've had great success over the years at Bathurst and came very close to a podium there two times, with fifth and sixth, sixth coming last year with Murph in the Castrol car.
"So this year is going to be the year. I can come and do Phillip Island again, where as last year I was forced to sit that out because of European commitments.
"I think getting to Phillip Island will really help a lot. Come Bathurst, we will be ready.
"Murph and I had a really good relationship last year and I'm supporting him in any way I can with my job as the Pepsi Max Crew co-driver."
Simonsen is one of four endurance drivers confirmed at Kelly Racing today. David Russell, Owen Kelly and Tim Blanchard have also been locked in. CLICK HERE to see Speedcafe.com's breaking news story.
While Owen Kelly has been confirmed for some time, Russell and Blanchard are new additions to the team. Russell will drive with Todd Kelly in Jack Daniel's colours, while Blanchard will team-up with his former Sonic Motor Sport's protege David Reynolds.
Russell and Blanchard both compete in the Fujitsu V8 Series, both with MW Motorsport's Jayco-backed team.
"It's fantastic to join Kelly Racing and I couldn't be happier," said Russell.
"There are three Bathurst winners in this team with so much experience and they are a team that has got fast cars, so I can't wait until Phillip Island and Bathurst.
"To get the miles in at different tracks during the year and to get comfortable with the speed and brakes of a V8 Supercar in my Jayco car in the Fujitsu Series means that come the enduros I'll be ready to mix it with all the guys in the field.
"It's a great opportunity for me to be paired up alongside Todd in the Jack Daniel's Commodore and we aim to be right up the front come Phillip Island and Bathurst."
Blanchard will make his Bathurst debut this year, having already made his main series V8 debut last year with PMM at Phillip Island.
"Once we sorted our Fujitsu Series deal for this season it was a major goal to put something together for both endurance races," said Blanchard.
"So to be in a competitive car with Kelly Racing is very exciting.
"It will be my first Bathurst this year so that's a pretty big challenge but I'm really looking forward to learning as much as I can from all the experienced drivers within the team.
"Dave has been doing an outstanding job in the Stratco Commodore this year so to slot in alongside him is a great opportunity. He is a young driver with a similar racing background to me so he will be able to teach me a lot and we should be a good combination."