Kellys confirms its four-car enduro line-up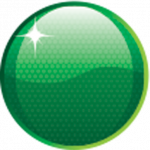 Kelly Racing has locked in its endurance line-up for the 2011 V8 Supercars endurances races at the L&H 500 and the Supercheap Auto Bathurst 1000.
The Victorian-based team's four cars will be piloted by Todd Kelly/David Russell (#7 Jack Daniel's Racing), Greg Murphy/Allan Simonsen (#11 Pepsi Max Crew), Rick Kelly/Owen Kelly (#15 Jack Daniel's Racing) and David Reynolds/Tim Blanchard (#16 Stratco Racing).
Team owner driver Rick Kelly says that he is pleased to have a strong line-up confirmed.
"It's great to sign four high-calibre endurance drivers in the early part of the season," said the Jack Daniel's Racing driver.
"We've already made them a part of our training programs and engineering meetings as we plan for Phillip Island and Bathurst.
"It's really good to be sorted so early in the year. When you are looking for four co-drivers it's not easy, but we are really pleased to have four guys that can do the job and work well with our four full-time drivers, as well as our engineers.
"We have four cars that we need supported at the highest level and having all cars at such a high standard is really pushing me a lot more as a driver.
"It's exciting for the team that we are all helping each other, but also looking at how we can push harder to beat each other, and that's exactly what we need as a team.
"We also need co-drivers to support that level of main game driver and I think we've got that. It's important that we have squared this away early so that when we get to the first enduro it feels like we have all been together forever."
The only drivers remaining unaccounted for now in the endurance driver lists are for Tony D'Alberto Racing and Garry Rogers Motorsport.
As reported previously, Shane Price and Marcus Marshall have been linked to GRM's ride, while D'Alberto's team continues to evaluate potential drivers for the #3 Wilson Security Racing Falcon FG.
See below for an unoffical list of teams and drivers for this year's endurance races.

Walkinshaw Racing
James Courtney
Garth Tander
Fabian Coulthard
Cameron McConville
Nick Percat
Craig Baird
Tony D'Alberto Racing
Tony D'Alberto
–
Stone Brothers Racing
Alex Davison
Shane van Gisbergen
Tim Slade
David Brabham
John McIntyre
Daniel Gaunt
Ford Performance Racing
Mark Winterbottom
Will Davison
Paul Dumbrell
Steven Richards
Luke Youlden
Dean Canto
Kelly Racing
Todd Kelly
Greg Murphy
Rick Kelly
David Reynolds
David Russell
Allan Simonsen
Owen Kelly
Tim Blanchard
Brad Jones Racing
Jason Bright
Jason Bargwanna
Karl Reindler
Jason Richards
Andrew Jones
David Wall
Triple F Racing
Dean Fiore
Michael Patrizi
Dick Johnson Racing
Steven Johnson
James Moffat
David Besnard
Matt Halliday
Tekno Autosport
Jonathon Webb
Richard Lyons
Lucas Dumbrel Motorsport
Warren Luff
Nathan Pretty
Garry Rogers Motorsport
Lee Holdsworth
Michael Caruso
Greg Ritter
–
Paul Morris Motorsport
Russell Ingall
Steve Owen
Jack Perkins
Paul Morris
Triple Eight Race Engineering
Jamie Whincup
Craig Lowndes
Andrew Thompson
Mark Skaife