Harvick happy again in Martinsville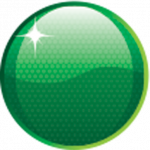 Kevin Harvick has made it back-to-back NASCAR Sprint Cup wins with victory at the Goody's Fast Relief 500 at Martinsville.
Harvick broke the hearts of Dale Earnhardt Jr fans with four laps to run, with Earnhardt holding off Kyle Busch by centimetres for second place.
Fans were on their feet with 21 -laps to run when Earnhardt Jr took the lead from Busch. It has been 98 races since NASCAR's most popular driver last tasted success, but a fast finishing Harvick proved once again that he knows when to lead when it matters. Just last week he passed Jimmie Johnson on the final lap to win in California.
"Just an awesome day, I didn't think we had the car to do that," said Harvick who has now scored wins at Martinsville in all three of NASCAR's leading categories (Sprint Cup, Nationwide and Campingworld Trucks).
"We put two tyres on at the end and the car woke up!
"I had a lot of fun racing Dale Jr. I hate to be the bad guy – but we are in it to win it."
Champion Jimmie Johnson had his hopes of victory end at the last round of pit stops when he was caught speeding on the pitlane; he finished 11th.
Kyle Busch had worked his way to the front over the second half of the race and appeared to be in control over the final 100 laps. However, a late caution brought the field together and with 21 laps to run Earnhardt Jr made his move. However, his car became loose over the final 10 laps and Harvick took his opportunity.
Busch now leads the title chase by five points from Carl Edwards with Jimmie Johnson in third, Kurt Busch is fourth with Harvick now in fifth.
A tough day for Marcos Ambrose, who was running around team-mate A.J. Allmendinger in the mid teens over the first 100 laps, then he was turned into the fence by Michael McDowell. His crew was forced to repair the car over a number of laps and he eventually finished 29th, 13 laps behind.
See below for video of the incident
RESULTS: Goody's Fast Relief 500 – Martinsville
| | | | | | |
| --- | --- | --- | --- | --- | --- |
| FIN | DRIVER | MAKE | PTS/BNS | LAPS | STATUS |
| 1 | Kevin Harvick | Chevrolet | 47/1 | 500 | Running |
| 2 | Dale Earnhardt Jr. | Chevrolet | 43/1 | 500 | Running |
| 3 | Kyle Busch | Toyota | 43/2 | 500 | Running |
| 4 | Juan Montoya | Chevrolet | 40/0 | 500 | Running |
| 5 | Jeff Gordon | Chevrolet | 40/1 | 500 | Running |
| 6 | Matt Kenseth | Ford | 38/0 | 500 | Running |
| 7 | Jamie McMurray | Chevrolet | 38/1 | 500 | Running |
| 8 | David Ragan | Ford | 36/0 | 500 | Running |
| 9 | Clint Bowyer | Chevrolet | 36/1 | 500 | Running |
| 10 | Mark Martin | Chevrolet | 34/0 | 500 | Running |
| 11 | Jimmie Johnson | Chevrolet | 34/1 | 500 | Running |
| 12 | Denny Hamlin | Toyota | 33/1 | 500 | Running |
| 13 | Joey Logano | Toyota | 31/0 | 500 | Running |
| 14 | A.J. Allmendinger | Ford | 31/1 | 500 | Running |
| 15 | David Reutimann | Toyota | 29/0 | 500 | Running |
| 16 | Kurt Busch | Dodge | 28/0 | 500 | Running |
| 17 | Brian Vickers | Toyota | 27/0 | 500 | Running |
| 18 | Carl Edwards | Ford | 27/1 | 500 | Running |
| 19 | Brad Keselowski | Dodge | 25/0 | 498 | Running |
| 20 | Ryan Newman | Chevrolet | 25/1 | 498 | Running |
| 21 | Greg Biffle | Ford | 23/0 | 498 | Running |
| 22 | Ken Schrader | Ford | 22/0 | 497 | Running |
| 23 | Robby Gordon | Dodge | 22/1 | 497 | Running |
| 24 | Jeff Burton | Chevrolet | 20/0 | 495 | Running |
| 25 | Tony Raines | Ford | 19/0 | 493 | Running |
| 26 | Landon Cassill | Chevrolet | 0 | 493 | Running |
| 27 | Bobby Labonte | Toyota | 17/0 | 489 | Running |
| 28 | Hermie Sadler | Chevrolet | 0 | 488 | Running |
| 29 | Marcos Ambrose | Ford | 15/0 | 487 | Running |
| 30 | Dave Blaney | Chevrolet | 14/0 | 486 | Running |
| 31 | Regan Smith | Chevrolet | 13/0 | 476 | Running |
| 32 | Michael McDowell | Toyota | 12/0 | 470 | Running |
| 33 | David Gilliland | Ford | 11/0 | 468 | Running |
| 34 | Tony Stewart | Chevrolet | 10/0 | 462 | Running |
| 35 | Trevor Bayne | Ford | 0 | 460 | Running |
| 36 | Casey Mears | Toyota | 8/0 | 457 | Running |
| 37 | Travis Kvapil | Ford | 0 | 443 | Drive Shaft |
| 38 | Paul Menard | Chevrolet | 6/0 | 261 | Overheating |
| 39 | Kasey Kahne | Toyota | 6/1 | 219 | Accident |
| 40 | Martin Truex Jr. | Toyota | 4/0 | 219 | Accident |
| 41 | J.J. Yeley | Chevrolet | 3/0 | 33 | Brakes |
| 42 | Mike Skinner | Toyota | 0 | 31 | Brakes |
| 43 | Joe Nemechek | Toyota | 0 | 25 | Brakes |
Standings after Race 6 of 36
RANK
+/-
DRIVER
POINTS
BEHIND
STARTS
POLES
WINS
TOP 5
TOP 10
1
+3
Kyle Busch
219
Leader
6
0
1
4
5
2
-1
Carl Edwards
214
-5
6
2
1
3
4
3
+2
Jimmie Johnson
207
-12
6
0
0
3
3
4
-1
Kurt Busch
205
-14
6
0
0
1
4
5
+4
Kevin Harvick
204
-15
6
0
2
3
4
6
-4
Ryan Newman
203
-16
6
0
0
3
4
7
+1
Juan Montoya
201
-18
6
1
0
2
4
8
+4
Dale Earnhardt Jr.
199
-20
6
1
0
1
3
9
+1
Matt Kenseth
195
-24
6
1
0
2
3
10
+4
Mark Martin
181
-38
6
0
0
0
2
11
-5
Tony Stewart
180
-39
6
0
0
1
2
12
+4
Jeff Gordon
170
-49
6
0
1
2
2
22
-3
Marcos Ambrose
136
-83
6
0
0
1
1