Penalty stops Jamieson's Saloon sweep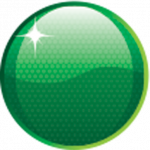 Shawn Jamieson has missed out on a clean sweep of the opening round of the 2011 Australian Saloon Car Series after being adjudged to have jumped the start in Race 3.
The 2009 series winner led every lap of the opening two encounters, and was forced to come from behind in Race 3 thanks to some aggressive early driving from Matt Lovell.
The 'Kermit Green' Falcon finally succumbed to Jamieson's charge at the final corner on Lap 6, before the Commodore driver escaped to record a seven second victory.
A 15 second post-race penalty dropped Jamieson to third however, behind Lovell and a consistent Chris Berry.