Loadsman wins action-packed KV8s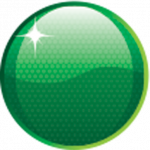 Scott Loadsman leads the Kumho V8 Touring Car Series after a frantic day of action at Wakefield Park's opening round.
Driving the ex-Paul Morris Motorsport Commodore VZ that Steve Owen drove to the 2008 Fujitsu V8 Supercars Series title, Loadsman took second, first and third place race finishes to leave the Goulburn circuit with the overall victory.
Race 1 winner Terry Wyhoon was out of luck on Sunday – a 15 second post-race penalty for jumping the start dropping the former NASCAR racer from first to fifth in the Race 2 results.
The final race victory went to reigning series victor Tony Evangelou, who recovered from a Race 1 mechanical issue to take fourth for the weekend behind Loadsman, Wyhoon and the consistent Chris Smerdon.
Loadsman stalled off the start in Race 3, but recovered to third behind Smerdon, while Wyhoon finished down in eighth after a mid-race collision with impressive rookie Justin Garioch.
"I was really, really fortunate out there today," said Loadsman.
"Terry was very quick this weekend. We didn't have anything for him in that second race, so to be given the win afterward was a bit of a bonus.
"I thought I'd blown it off the start of Race 3, but all sorts of chaos starting unfolding in front of me and we were able to make it back to third.
"It's my second time racing with the V8 Touring Car Series, and it was a really enjoyable weekend."
With 19 competitors, many of whom were racing in the class for the first time, then weekend saw a smattering of incidents, highlighted by an unfortunate multi-car crash at The Fish Hook in Race 3.
Category stalwart John Vergotis was tapped into a spin by Steven Voight, and subsequently collected heavily by a sideways Aaron Tebb.
The collision brought out the Safety Car, and ended promising weekends for Vergotis and Tebb.
The Kumho V8 Touring Car Series continues from May 13-15 at Mallala Motorsport Park, South Australia.