Kingsley takes lead in enduro trophy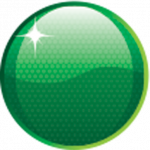 Matt Kingsley has narrowly taken victory in the opening race of the Jim Richards Endurance Trophy at Wakefield Park ­- the final of three races comprising Round 1 of the Porsche GT3 Cup Challenge Australia.
Kingsley started seventh on the grid and quickly moved through the field, displacing Brad Rankin for second by Lap 5 of 45.
Following a mid-race safety car, the Queenslander passed reigning champion and winner of the opening two races at Wakefield Park, Roger Lago, and went on to take the win by just 0.25s.
The race win was the savour for Kingsley's weekend, after he stopped on the warm-up lap of Race 1 due to a fuel pump failure, and took a fighting seventh in Race 2.
"It was a perfect way to end the weekend," said Kingsley.
"Before the safety car I was just trying to conserve my tyres. Roger (Lago) had pulled around a six-second gap on me out in the lead.
"Luckily the safety car came out and gave me a better opportunity to get to the front.
"During Race 1 I was sitting there after the car stopped on the warm-up lap and I couldn't do anything but have a bit of a laugh.
"It's a bit character building and I thought that might be the weekend over. We just worked on trying to get a good result for the rest of the weekend, and we did that."
Three of the GT3 Cup Challenge rounds throughout the year will feature a 45-minute Jim Richards Endurance Trophy race, with Kinglsey now heading the points standings after today's victory.
"The Endurance Trophy is the target," said Kinglsey.
"The outright championship is a good one, but I've always liked the longer races and that showed today."
Lago leads the GT3 Cup Challenge Australia points standings after the opening round, and said he enjoyed the Race 3 battle.
"I was trying as hard as I possibly could – it was a great race, just what we wanted," he said.
"It sets up a good season too, I can't wait until Mallala."
Lago had dominated earlier in the day, winning Race 2 from Jeff Bobik, Rankin, Phil Morriss and Yuey Tan.
Race 2 had also featured a Safety Car period, with officials needed to clear Bob Thorn's entry from Turn 3 after a Lap 2 incident.
Former Saloon Car racer John Goodacre had been just ninth in Race 2, but ended his weekend with a third in Race 3, ahead of Kingsley's team-mate Terry Knight, and the consistent Yuey Tan.
The next round of the GT3 Cup Challenge Australia and the next leg of the Jim Richards Endurance Trophy will be held at Mallala on May 14-15.