Berryman/Miles take Radical honours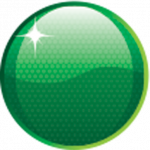 Tim Berryman and Jonathon Miles have combined to win the opening round of the 2011 Radical Australia Cup at Wakefield Park.
The one-make sportscar class provided entertaining racing in its first apperance on the Shannons Nationals bill, with today's 50 minute 'enduro' completing a three-race weekend.
Berryman added the enduro victory to his Race 1 success, with the Volvo Cars Australia-backed entry leading home reigning Radical Australia Cup series winner Peter Opie by 3.7s.
"That was fabulous," said Berryman, who was having his first race meeting in a Radical.
"This was a brand new car and Thursday saw my first laps of Wakefield in it.
"I brought Jonathon onboard because I wasn't sure how tough the enduro format would be, but in the end, I probably could have done the full quota myself, but I really enjoyed his company, and he drove brilliantly."
While Berryman's Formula 3 experience helped the New South Welshman adapt to the SR3, Miles had his first taste of wings and slicks action.
"I'm grateful for Tim giving me the opportunity, and I had a blast," said Miles.
"I've never driven a wings and slicks car before, and at certain parts of the track you could really feel the aero working, it was a blast,
"I hope I get invited back for the next round!"
Glyn Edis took third in the 50-minute feature race, ahead of Radical stalwart Ed Singleton, who had contended for victory before a slow pitstop curbed his charge.
Fears of high tyre-wear across the longer duration race were disproved by the pace of the front-runners in the closing stages, with Miles setting a new category lap record (58.3194) on Lap 48 of 49.
The Radical Australia Cup will continue with the Shannons Nationals at Phillip Island on May 28-29.