Atkinson heads the field in Malaysia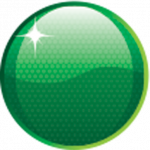 Australia's Chris Atkinson has a handy lead at the completion of a tough opening leg of Rally Malaysia, the opening round of the Asia Pacific Rally Championship.
Driving a Proton Satria Neo S2000 Atkinson handled the high temperatures (32 degrees) and the slippery roads after a heavy downpour just prior to the start of the day's seven special stages.
The Monaco-based Queenslander completed the leg 1:40.2 in front of India's Gaurav Gill (Mitsubishi Lancer Evo X) with Proton team-mate Alister McRae a further nine minutes back after the Perth-based Scotsman had to slow his pace with an overheating engine. This issue was traced back to a blocked radiator and team engineers are confident of no issues for the final leg of the Malaysian event.
On a tough day ex-Asia Pacific and Australian champion Cody Crocker went off the road on the day's opening stage; as did Japanese driver Katsuhiko Taguchi, Rifat Sungkar, Yuya Sumiyama, former British rally champion Mark Higgins and Malaysian driver Saladin Mazlan. Meanwhile Karamjit retired due to a mechanical problem. Most are expected to re-start in the second leg.
Atkinson led from special stage 2, with a four-second advantage over McRae. By the following stage his lead had grown to 37.8 seconds ahead of MRF's Gaurav Gill, while McRae dropped his pace to contain the overheating problem. The problem, which cost him more than four minutes, was later resolved and was found to be caused by debris and vegetation blocking the air path to the radiator through the front bumper grille.
The only issue for Atkinson during the day was a slightly worn right rear driveshaft which was replaced at the lunchtime service. The Aussie stretched his lead over the rest of the day's forest stages and only dropped four seconds on the final 2.5km super special (four seconds).
"I must admit I had a good day," said Atkinson.
"There wasn't much trouble and the car ran smoothly. I hope everything stays the same tomorrow," Atkinson said.
The final leg of Rally Malaysia will be run over seven special stages totalling 79.80km.
Leg 1 Results : Rally Malaysia
| | | | | |
| --- | --- | --- | --- | --- |
| Pos | Driver | Car | Model | Time |
| 1 | Chris Atkinson | Proton | Satria Neo S2000 | 2:06:29.4 |
| 2 | Gaurav Gill | Misubishi | Lancer Evo X | +1:40.4 |
| 3 | Alister McRae | Proton | Satria Neo S2000 | +9:27.3 |
| 4 | Brian Green | Subaru | Impreza WRX STi | +13:25.2 |
| 5 | Fan Fan | Misubishi | Lancer Evo X | +20:59.6 |
| 6 | Muhammad Rafiq Udhaya | Subaru | Impreza WRX STi | +24:04.9 |
| 7 | Akira Bamba | Proton | Satria Neo | +29:08.6 |
| 8 | Gunaseelan Rajoo | Proton | Satria Neo | +57:05.7 |