Schumacher warns against writing Mercedes off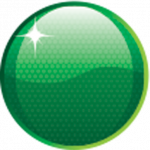 Michael Schumacher has warned critics of the Mercedes team not to write them off his this early in the season.
After failing to impress in the opening round of the world championship last week at Albert Park, Melbourne, the seven-time world champ says the team is motivated to improve on its uninspiring start.
"There is absolutely no doubt we want to do better than in the opening race, which was a disappointment for all of us," Schumacher said.
"We clearly see that as a challenge and it is much too early to write us off. Everybody in the team remains positive and is in a fighting mood. So I expect a better weekend for us to come; a weekend we can build on."
Team-mate Nico Rosberg out-paced Schumacher in Australia, despite the pair leaving the track with zero points. After taking a podium at Malaysia last year, Rosberg expects the team to "surprise."
"I think we can surprise people next Sunday, Rosberg says.
"We know that the car is fast from the last test in Barcelona, so now we have to work on proving that potential.
"Last year I qualified second and achieved the team's first podium of the season. I have a good feeling coming back here this year and hope to achieve a good result at the home race of our title partner Petronas."
The Malaysian Grand Prix will be held next weekend at the Sepang International Circuit.