Raikkonen's NASCAR plans revealed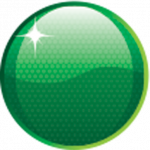 Kimi Raikkonen's move into NASCAR continues to gather momentum, with confirmation that the Finnish driver will test with Kyle Busch Motorsports next week.
The 2007 Formula One World Champion has also confirmed that he'll make his race debut in the NASCAR Camping World Truck series on May 20 at Charlotte Motor Speedway.
Raikkonen is expected to compete in a limited schedule of Truck races this year for ICE1 Racing – the same squad that fields his Citroen DS3 in the World Rally Championship.
Raikkonen is the latest non-North American driver to try his hand at NASCAR, following the likes of Juan Pablo Montoya, Scott Speed, Nelson Piquet Jr and Narain Karthikeyan.
Sprint Cup series front-runner and Truck series team owner, Kyle Busch, says he welcomes the addition of new players into the stock car arena.
"I think that some of these guys from the Formula 1, or from the open wheel background I should say, trying to take a step in NASCAR and see how it is, is pretty neat," he told Autosport.
"It kind of gives a world presence to NASCAR. Everybody thinks that Formula 1 is the world series… I think that NASCAR, as big as it is, a lot of drivers want to see how they can do over here and how they can have a feel for the racecar over here.
"I think it's neat and I hope that he gets the things worked out that he wants worked out and that he can come over here and run some Trucks or run whatever he is going to run."