McLaren's $100m man moves to NASCAR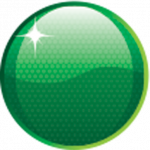 Mike Coughlan, the designer at the centre of Formula One's 2007 spy scandal that resulted in a $100 million fine for McLaren, has moved to NASCAR.
The Briton has accepted the position of director of vehicle design at Michael Waltrip Racing, which runs Toyota Camrys for David Reutimann and Martin Truex in the NASCAR Sprint Cup Series.
Coughlan has been out of motorsport since he was suspended from McLaren, after he was found to have received design secrets from Ferrari engineer Nigel Stepney.
Since his high profile McLaren exit, Coughlan was briefly linked with the ill-fated StefanGP project, before commencing work on armoured vehicles with United States company Force Protection.
Speaking to Auto123.com, Coughlan said he is looking forward to a new challenge.
"NASCAR – for good or for bad – is becoming a more engineering-led sport," said Coughlan.
"As an engineer you believe it's the right choice.
"I've been to Bristol; every motor racing fan should to go Bristol. NASCAR, it's a great show."
The executive vice president of competition at MWR, Steve Hallam, is also ex-McLaren, having headed up the Woking-based squad's track operations for 10 years prior to his departure in 2009.
The NASCAR Sprint Cup Series will race at Martinsville Speedway this weekend.