Symmons Plains V8 round on shaky ground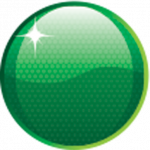 The future of Symmons Plains' V8 Supercars round is on shaky ground as the Tasmanian government looks to lure AFL football to Hobart.
The Examiner reports today that the government is believed to be planning to use the $560,000 a year it spends hosting the V8 Supercars to fund two AFL games a year for the North Melbourne Football Club to play at Bellerive Oval.
Last November, the government re-signed a $1.7 million deal to host the V8s until 2013, with then-premier David Bartlett predicting the event would return $4 million a year.
The Examiner says that the taxpayer funding for the event could only be locked in for this year.
V8 Supercars chief operating officer Shane Howard says that without taxpayer funds, the event could not go ahead.
"The way government spends its money is at its discretion, but without funding we will simply not be able to bring the championship to Tasmania," Howard told The Examiner.
"It's not a financially viable event with the increased costs of transport and the like."
The Symmons Plains V8 Supercars event is regarded as the state's biggest sporting event, based on its three-day attendances. On average, 60,000 spectators attend the event. It also attracts a worldwide television audience of 850 million viewers.
Premier Lara Giddings said the government was committed to its current contract with V8 Supercars Australia.
"And discussions are ongoing about the staging of the next round of the V8 Supercar Championship in Tasmania," she said.