Ricciardo to miss opening Renault 3.5 round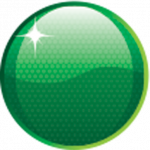 Australian Formula One hopeful Daniel Ricciardo will miss the opening round of the Formula Renault 3.5 round at Motorland Aragon (April 16th-17th).
Due to commitments as the Red Bull and Toro Rosso Formula 1 reserve driver, the West Australian has been forced to withdraw from the Spanish Renault 3.5 event due to a clash with Shanghai's F1 round.
"I'll be in the (Formula One) car again for first practice in Malaysia in a couple of weeks, and then Shanghai again a few weeks later," Ricciardo said in a news release.
"Unfortunately that means that I'm going to miss the first Formula Renault 3.5 race in Spain. It's great to get more F1 time, and I'm hugely grateful for the opportunity, but it just means I'm going to have to work a bit harder to win the FR3.5 title this year!"
Ricciardo finished second in last year's Formula Renault championship and is hoping to challenge for the title with new team ISR.
Ricciardo had his first on-track Grand Prix experience at Melbourne last weekend, driving Jaime Alguersuari's Toro Rosso during Friday practice.
Autosport.com has named ISR team boss Igor Salaquarda's son Filip, or another Red Bull appointed Junior driver, to step into Ricciardo's spot for the Aragon event.