Revolutionary windscreen design in V8s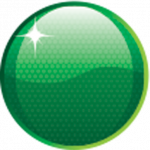 V8 Supercars driver Jason Bright has revealed a revolutionary windscreen that he has been competing with this season.
Bright has been trialling a prescription windscreen in his Team BOC Holden Commodore, setting him free of wearing glasses while racing.
The windscreen, dubbed the AF 01/04, is a world first, and has helped Bright score solid results in the opening four races of the 2011 V8 Supercars Championship, including a second place in Race 2 at Abu Dhabi.
Bright has been wearing glasses for the past few years and believes the AF 01/04 prescription windscreen is a huge leap forward.
"It's quite an advancement for me," Bright said.
"I wear glasses when I'm in the car and it's something I can't get around. Now they've invented a prescription windscreen where now I can have good airflow into the helmet because I don't have the glasses on and I don't have to think about anything other than driving."
The constructors of the AF 01/04 are also believed to be trialling further windscreen designs, including transition and bifocal variations.
See below for video of the world-first V8 Supercars technology.