Network Ten's sports boss set to leave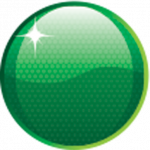 Network Ten's head of sports David White is set to leave his post as the boss of its sports programming.
White has been a mainstay at the network, serving for 14 years. He was instrumental in V8 Supercars growth on the station in its early days, and has led the ONE HD channel since its inception.
A Network Ten spokesperson told respected television website tvtonight.com.au that White will exit the network when the broadcasting rights for the AFL conclude (due for the start of next year).
"David White will be leaving Network TEN following the finalisation of the AFL rights negotiations," the spokesperson said.
"ONE's program scheduling, promotions, publicity and marketing team will be reintegrated into the Network Programming team. Sports production will continue to report to the Head of Sport Production, David Barham."
White's exit is the second senior man to leave the network's sport's arm in recent months. Sam Heard, Head of Marketing – Sport left the station last month, taking up a new role with V8 Supercars as its general manager of communications.