Mitch Evans impresses at Silverstone GP3 test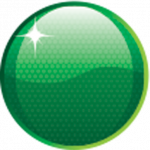 New Zealander Mitch Evans has impressed in pre-season GP3 Series testing at Silverstone, finishing the day fourth fastest.
In front of a strong 28-car field, Evans set a time of 1m51.973s, just 0.2s off pace setter Michael Christianson.
Evans is driving for MW Arden, the GP3 Series team part-owned by Australian Formula One star Mark Webber.
Evans outpaced his MW Arden team-mates Lewis Williamson and Simon Trummer, who ended the session sixth and seventh respectively. Williamson was the fastest driver in the morning's first session, held in mixed conditions.
GP3 Series will be back on track April 12-13-14 for the final pre-season test in Barcelona.
See below for times from the afternoon session at Silverstone.
| | | | | | | | |
| --- | --- | --- | --- | --- | --- | --- | --- |
| POS | NO | NAME | NAT | ENTRY | TIME | ON | LAPS |
| 1 | 30 | Michael CHRISTENSEN | DEN | RSC Mucke Motorsport | 1:51.799 | 22 | 47 |
| 2 | 4 | Alexander SIMS | GBR | Status Grand Prix | 1:51.868 | 13 | 41 |
| 3 | 7 | Nico MULLER | SUI | Jenzer Motorsport | 1:51.967 | 36 | 41 |
| 4 | 26 | Mitch EVANS | NZL | MW Arden | 1:51.973 | 22 | 33 |
| 5 | 11 | Rio HARYANTO | INA | Marussia Manor Racing | 1:52.018 | 24 | 42 |
| 6 | 28 | Lewis WILLIAMSON | GBR | MW Arden | 1:52.063 | 35 | 39 |
| 7 | 27 | Simon TRUMMER | SUI | MW Arden | 1:52.077 | 39 | 43 |
| 8 | 19 | Tamas PAL KISS | HUN | Tech 1 Racing | 1:52.147 | 16 | 33 |
| 9 | 18 | Andrea CALDARELLI | ITA | Tech 1 Racing | 1:52.176 | 38 | 42 |
| 10 | 5 | Antonio Felix Da COSTA | POR | Status Grand Prix | 1:52.219 | 34 | 34 |
| 11 | 2 | Valtteri BOTTAS | FIN | Lotus ART | 1:52.249 | 37 | 41 |
| 12 | 12 | Matias LAINE | FIN | Marussia Manor Racing | 1:52.413 | 34 | 34 |
| 13 | 24 | Gabby CHAVES | USA | Addax Team | 1:52.484 | 32 | 32 |
| 14 | 29 | Willi STEINDL | AUT | RSC Mucke Motorsport | 1:52.539 | 25 | 39 |
| 15 | 17 | Aaro VAINIO | FIN | Tech 1 Racing | 1:52.597 | 17 | 38 |
| 16 | 3 | James CALADO | GBR | Lotus ART | 1:52.608 | 13 | 41 |
| 17 | 20 | Marlon STOCKINGER | PHI | Atech CRS GP | 1:52.816 | 28 | 29 |
| 18 | 21 | Nick YELLOLY | GBR | Atech CRS GP | 1:52.821 | 30 | 30 |
| 19 | 10 | Adrian QUAIFE-HOBBS | GBR | Marussia Manor Racing | 1:52.955 | 14 | 17 |
| 20 | 15 | Tom DILLMANN | FRA | Carlin | 1:52.969 | 42 | 42 |
| 21 | 8 | Maxim ZIMIN | RUS | Jenzer Motorsport | 1:52.980 | 39 | 42 |
| 22 | 6 | Ivan LUKASHEVICH | RUS | Status Grand Prix | 1:53.053 | 44 | 48 |
| 23 | 14 | Conor DALY | USA | Carlin | 1:53.153 | 16 | 40 |
| 24 | 22 | Zoel AMBERG | SUI | Atech CRS GP | 1:53.227 | 27 | 39 |
| 25 | 1 | Pedro NUNES | BRA | Lotus ART | 1:53.750 | 17 | 18 |
| 26 | 9 | Vittorio GHIRELLI | ITA | Jenzer Motorsport | 1:53.850 | 33 | 39 |
| 27 | 25 | Simon MOSS | RSA | Addax Team | 1:54.223 | 18 | 31 |
| 28 | 16 | Kotaro SAKURAI | JPN | Carlin | 1:54.330 | 27 | 35 |